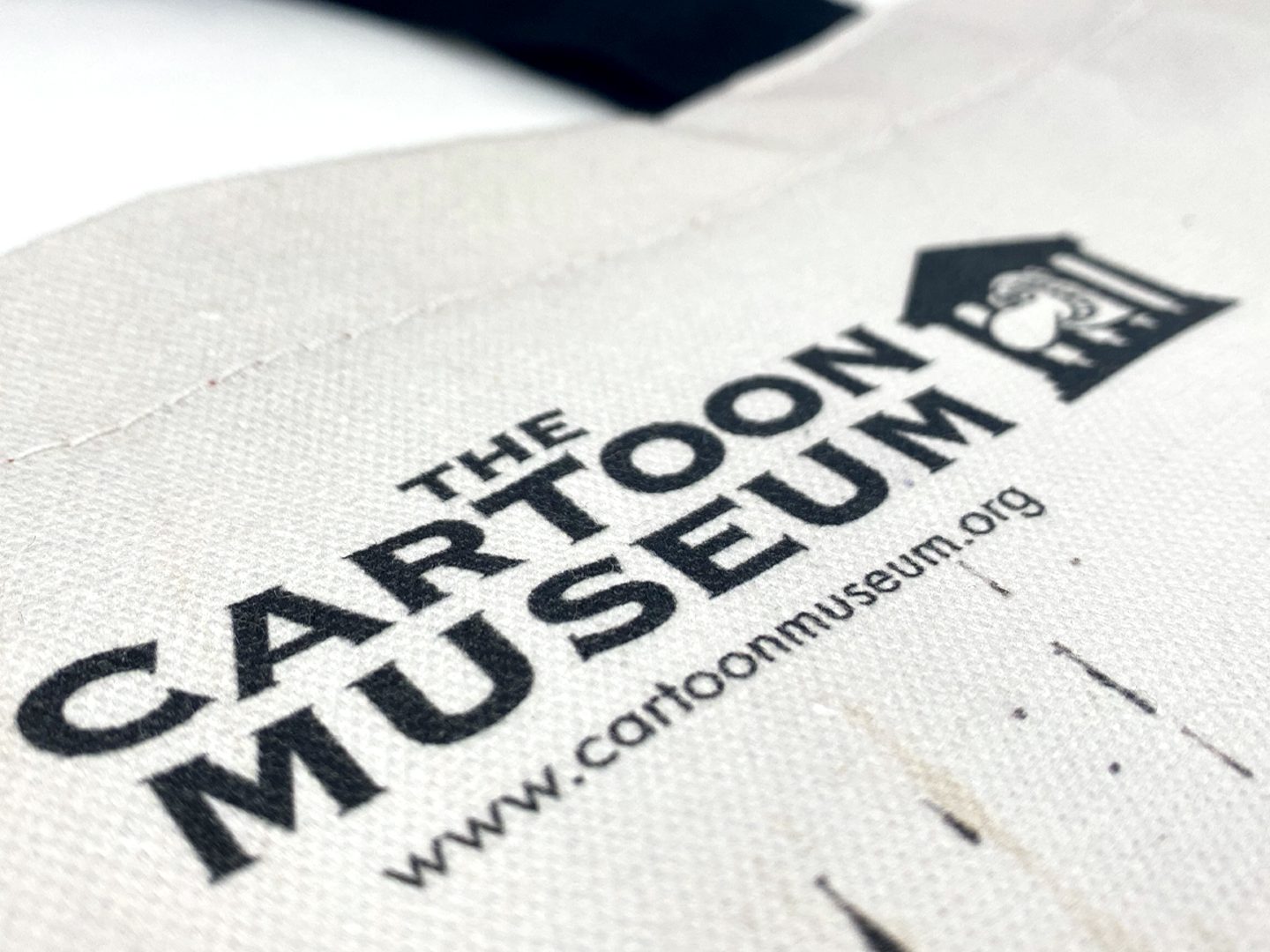 It's that time of year when our clients need to rely on us as their textile partner and this year more so than ever! So, we always try to make sure we can keep our production lead time to 4 weeks or under. This isn't always possible but if we can't we offer a part delivery service that means you get a good part of your order inside the advised lead time.
But sometimes, you need something more! At times like that, we take pride that our hard-working staff will always go that extra mile for a client. One such occasion happened recently for the Cartoon Museum and Holly from the museum kindly agreed to chat with me about what it's like to work with us.
To set the scene, Holly contacted us to see if we could produce a tote bag for an exhibition called Ralph Steadman: Hidden Treasures. But this wasn't a normal enquiry, because Holly needed them turning round in just a few days. As I'm sure you can guess, as their textile partner, we did it and it looked great!
I started by asking Holly why she choose to contact and work with us;
"I had worked with Paul Bristow as our textile manufacturing partner in my previous job at House of Illustration and knew that everything we had produced with Paul Bristow was always of really high quality. We used to get a lot of compliments from visitors about it and I was always so pleased with the merchandise that I wanted to create something similar for The Cartoon Museum – especially as these bags feature never-before-seen artwork by the esteemed Ralph Steadman! It felt absolutely right to ensure that I was using a company I could trust to do the artwork justice. I knew that these would be a small run, and so are essentially a limited-edition item – quite a special product and the quality had to reflect that.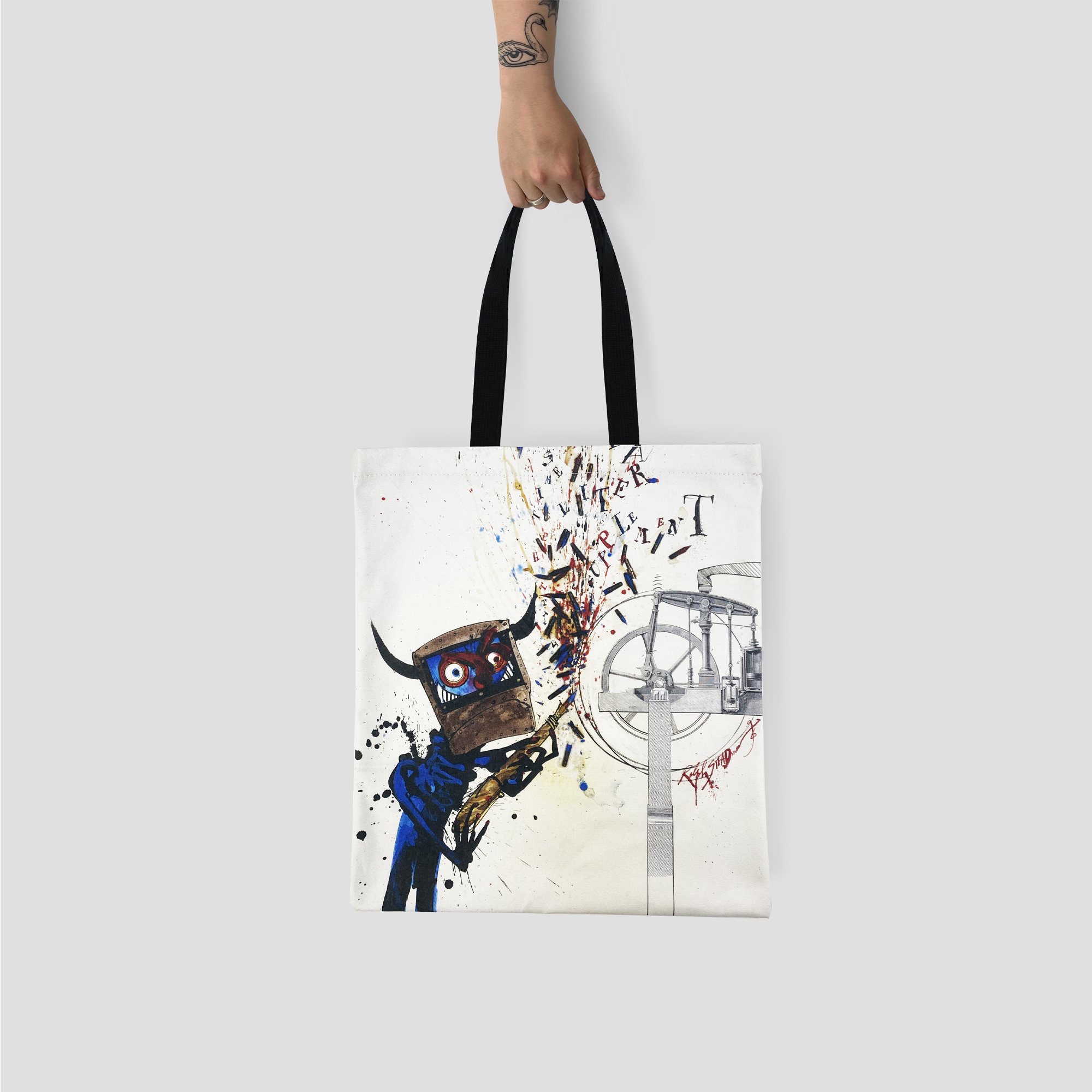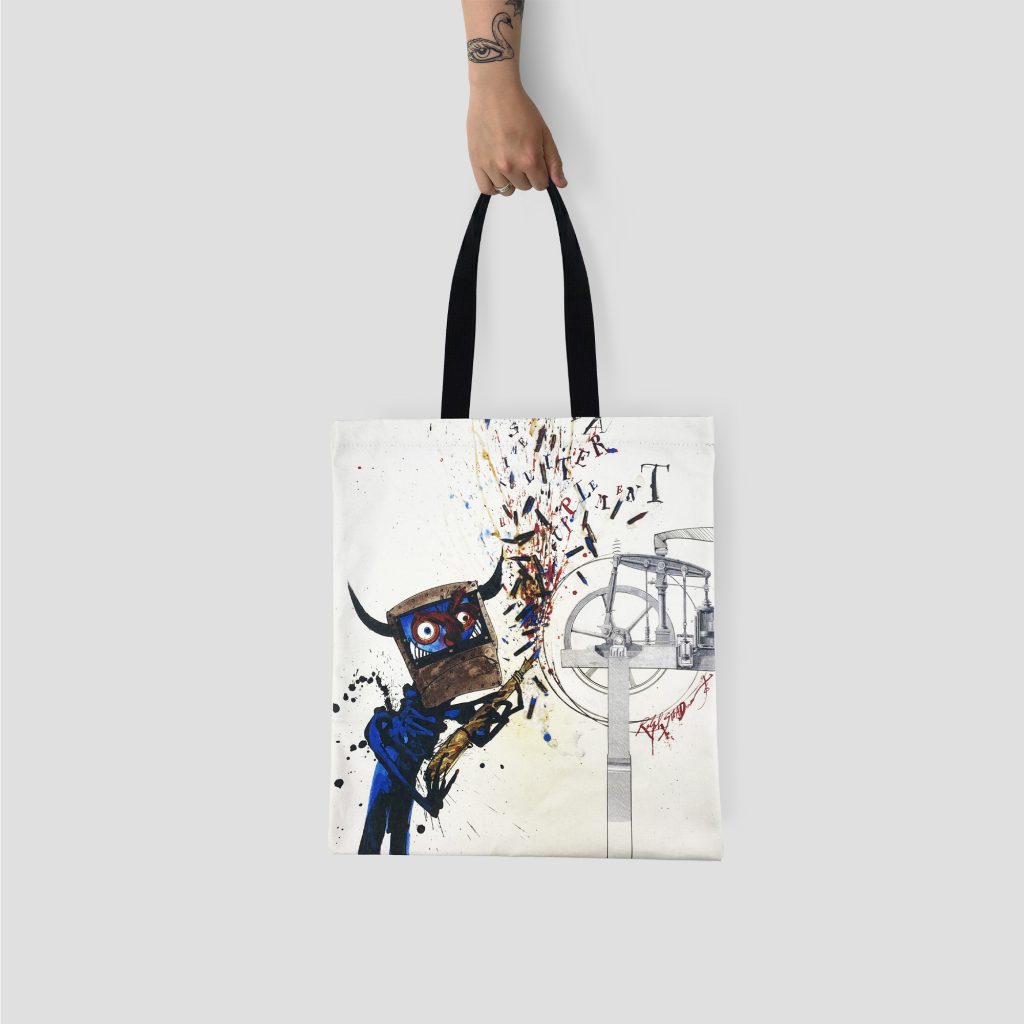 I then asked her what her experience was like working on this project with us:
"Describe your experience on this project of working with Paul Bristow as your textile partner – I had to give Paul Bristow a very tight schedule – one that to be honest was so unrealistic I didn't really expect that it could be done! However, my deadline was met, and I was so thankful – everyone I'd been in touch with (you can name-drop Rick!) had been really helpful. I'd had to skip all of the proofing stages and just trust that the colours would be matched correctly because of the tight turnaround, but I knew from previous experience that this was usually pretty good so I took the risk and the print quality is perfect. There are some very fine details which also came out really clearly on the fabric which I keep looking at in amazement!"
Finally, I asked Holly if she would recommend others to work with us;
'Yes, definitely! The best thing is that if you're a smaller organisation, you can do small minimum order quantities for a reasonable cost price which is something that is difficult to find elsewhere – especially for the same quality. As your textile manufacturing partner they also really understand the importance of treating someone else's artwork and designs with respect and ensuring that it meets the expectations of both the venue and the artist. One of the bags I made in my previous job actually ended up being featured in The Financial Times and Observer Magazine which was great!'
We were delighted to hear Holly's feedback, especially that she loved the final quality of the bag! We can't always turn things around in crazy quick time frames, but the fact we have clients that are willing to ask and trust us to deliver is brilliant. As your textile partner we will always do everything we can to deliver similar projects for all our customers, new or existing.
So, if you're looking for some printed tea towels or tote bags in under 4 weeks, or even 1 week! Just Ask! We regularly service major exhibitions and events with fast turnarounds getting products from our printers to your shelves in under a week if required.
Thanks again to Holly for being kind enough to share her thoughts and wonderful feedback. We look forward to working on many more exciting projects with her in the future, hopefully next time, with more time!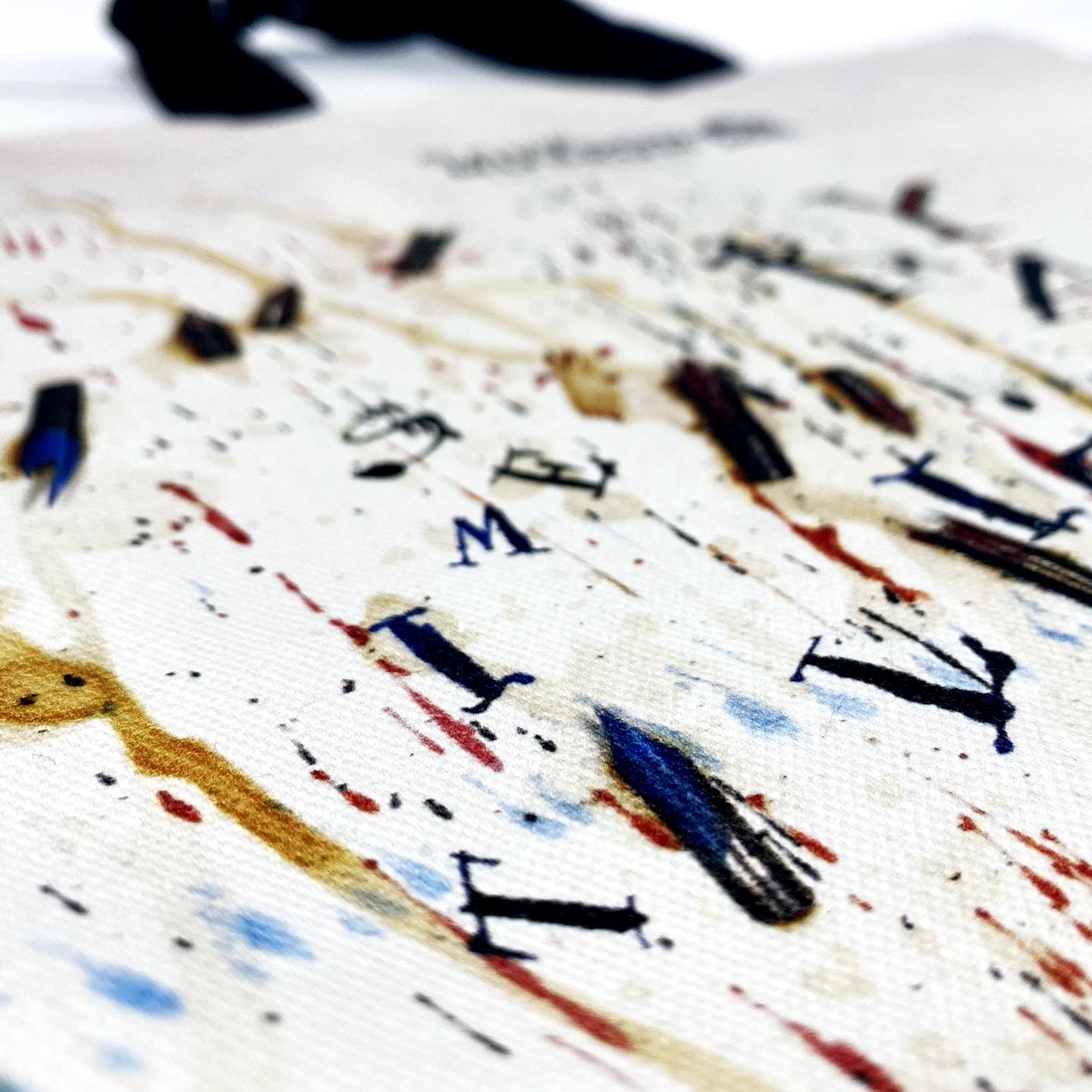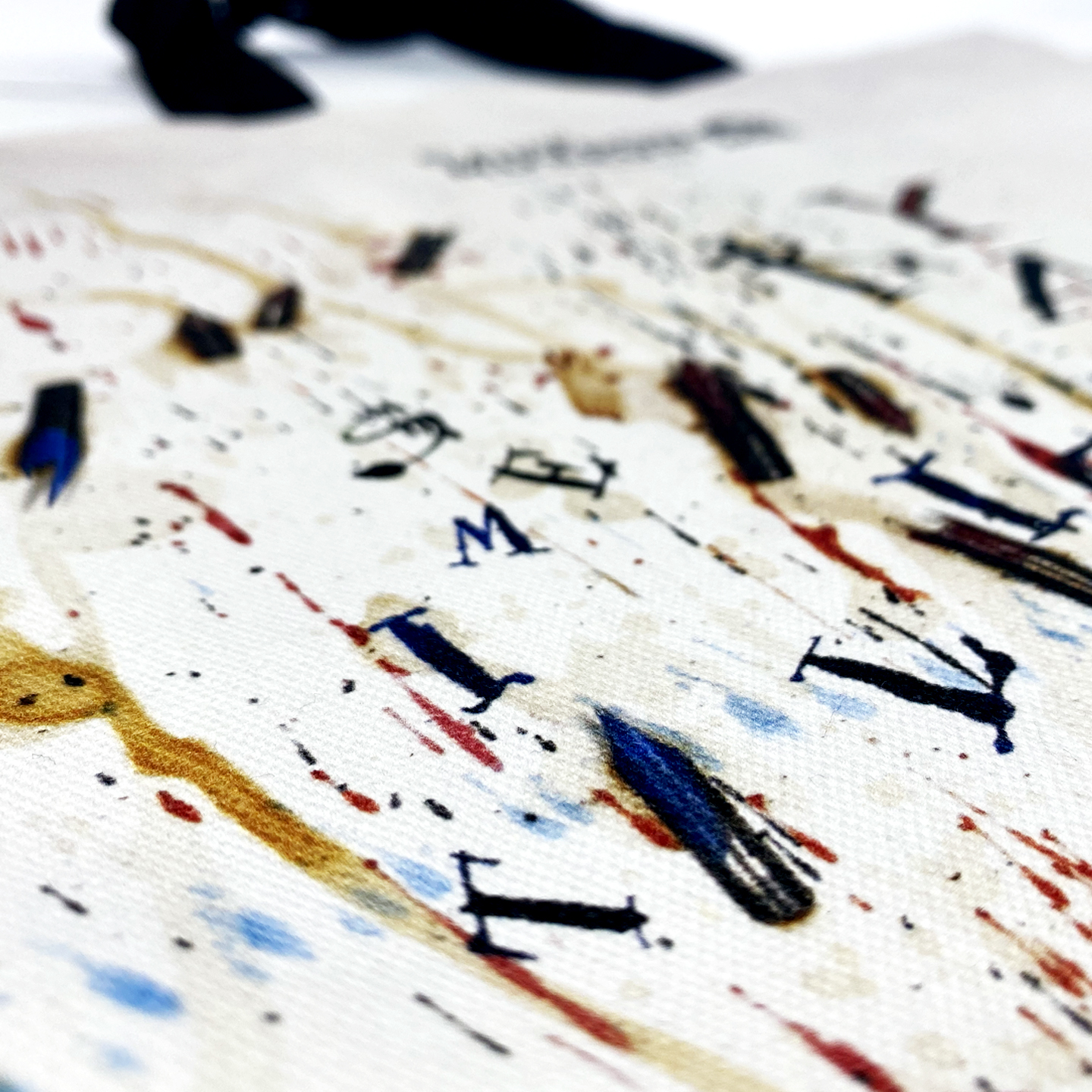 Why not take a look at other case studies of our work!