Print On Demand service where we can produce orders directly for your customers
As and when they want it, meaning no stock commitment from yourself and no requirement for storage. Our printed, made, on demand products include: T-shirts, totes, shoppers, tea towels, cushions and so much more
Made &
Printed on Demand.
Made &
Printed on Demand.
Our unique print on demand service offers far more than most companies can dream of. We don't just print onto pre-made merchandise but make the products as they are ordered.  Be it an all-over printed t-shirt or tote bag our experts print the fabric, cut the pieces and sew together a masterful print on demand product.
Truly unique products that can be printed and made within 72 hours before being drop shipped to your customers address.
The integration software comes in easy formats to use with WooCommerce, Shopify and Magento or if you have an inhouse developer an easy API integration.
We work hand in hand with you to create each print on demand product, passing our experience and expertise on and we can also pass the reigns over to yourself allowing you to make hundreds of designs available without the cost of making the physical product.
Capabilities
We can work hand in hand with you to create each on demand t-shirt, bag or tea towel.
Print on Demand
Our Products
T-shirts
Sweatshirts
Hoodies
Tote bags
Purses
Masks
Snoods
Cushions
Aprons
Cosmetic Bags
Tea Towels
Placemats




EXPERTS
What our team say about Print on Demand.
Senior Account Manager

"When we first started discussing print on demand the idea of producing single orders and drop shipping to end users sounded far-fetched. But now more than ever it seems like the obvious way to grow as a retailer"
Company Director

"In 2013 I was showing a customer around our factory and they asked about print on demand, since that date the idea was never far from my mind! I'm only sorry we didn't get straight into it in 2013, these are exciting times to be a UK manufacture"
Assistant Sewing Supervisor

"During the last year we launched a print on demand service for masks. It was exciting to see the different orders and personalised images flying in to be sewn, but some of the images left a lot to be desired"
INNOVATION
A dream to
a reality
In 2020 we put into place an ambition we dreamt up many years ago – the ability to offer a drop-shipping service to our customers.
With your website selling your own branded and designed products on our high-quality base products, the fusion is complete. You can simply focus on your customers, and we'll take care of the rest.
That's why we are excited to offer our Print on Demand service where we can produce orders directly for your customers as and when they want it, meaning no stock commitment from yourself and no requirement for storage.
Largest POD Order
amount in 1 Day
Joseph Smith
Senior Account Manager
Calm, friendly but most importantly Joseph is extremely experienced and knowledgeable. He has worked in all departments at Paul Bristow's and brings that understanding to the table for his clients. With specialist understanding of POD and dropship, he has built long lasting relationships that focus on the needs of his customers. Spend half an hour with Joseph and you'll feel your project is in safe hands.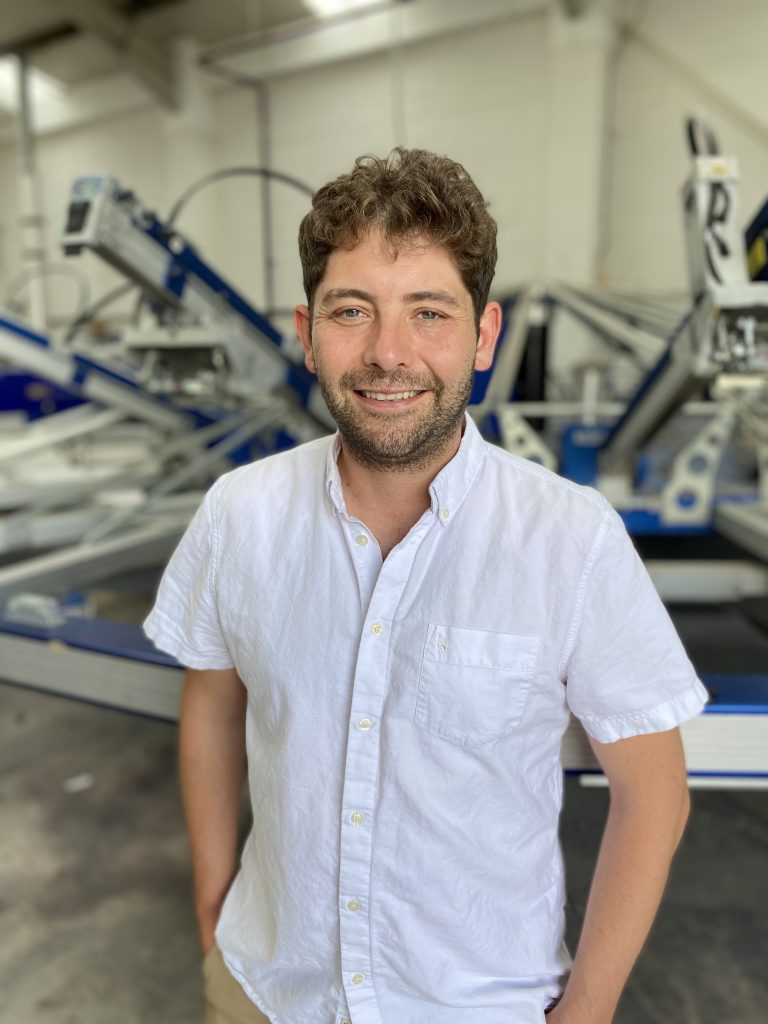 Rick Moore
Junior Account Manager
Starting his time with Paul Bristow's only a few months before the pandemic started has meant Rick's time with us has been far from normal. But in that time, he has quickly shown the diligence and dedication required to form great relationships with his clients. His knowledge of textiles and printed merchandise is growing quickly and that is largely down to the high standards of performance he expects of himself.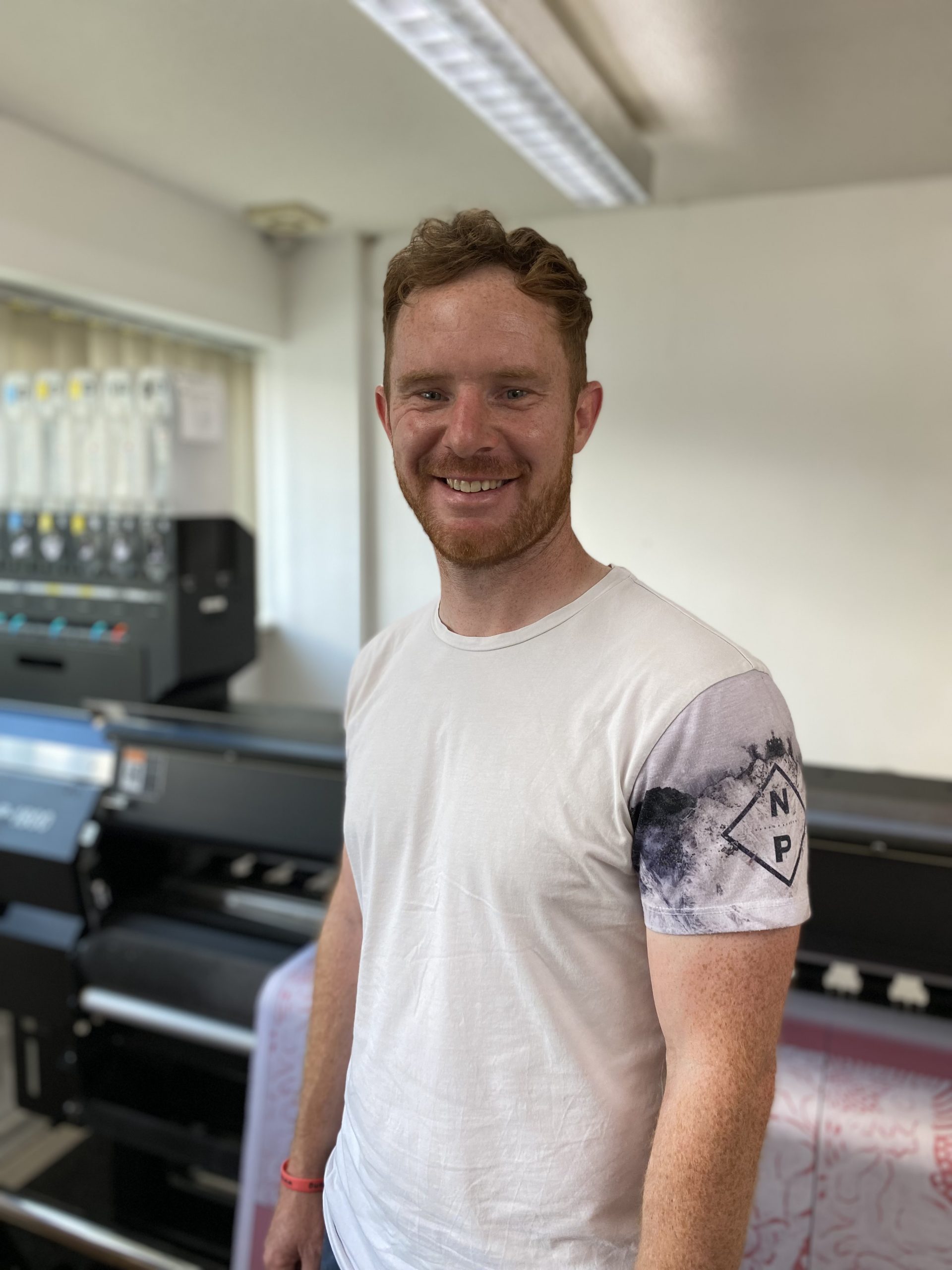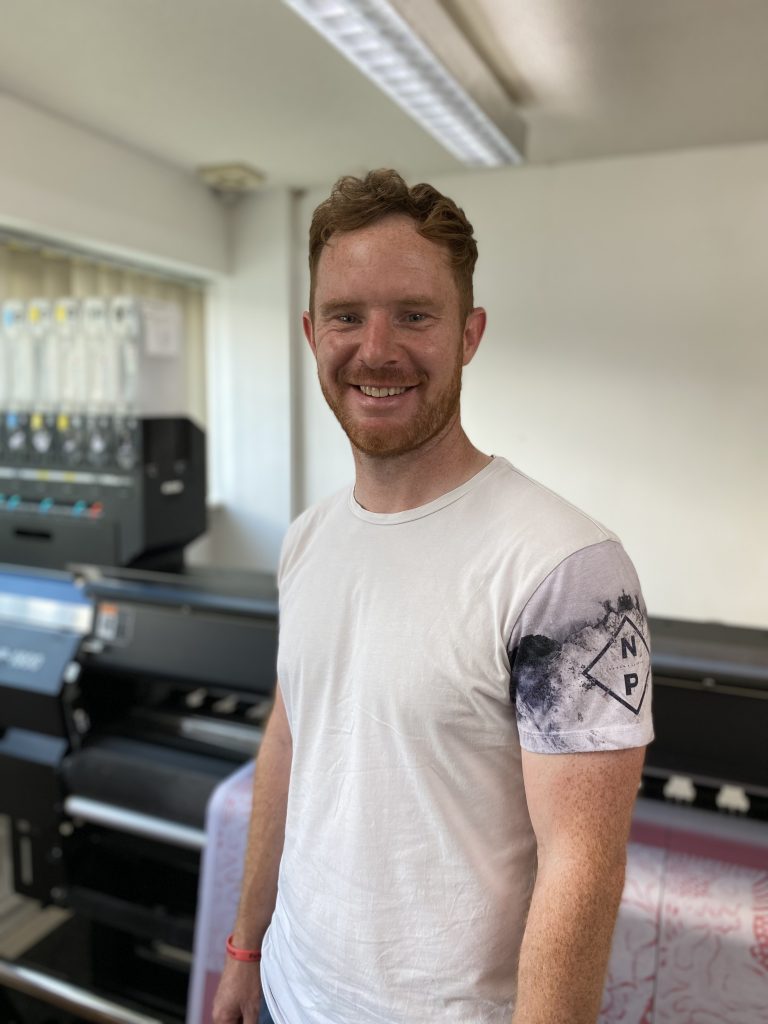 Seb Bristow
Director
The elder of the Bristow brothers, Seb moved permanently into the business several years ago and now manages all the logistical challenges printing bespoke UK textiles presents. His ambition to constantly improve the processes and invest in machinery are central to the why Paul Bristow is now able to provide the huge variety of printed textile merchandise it does.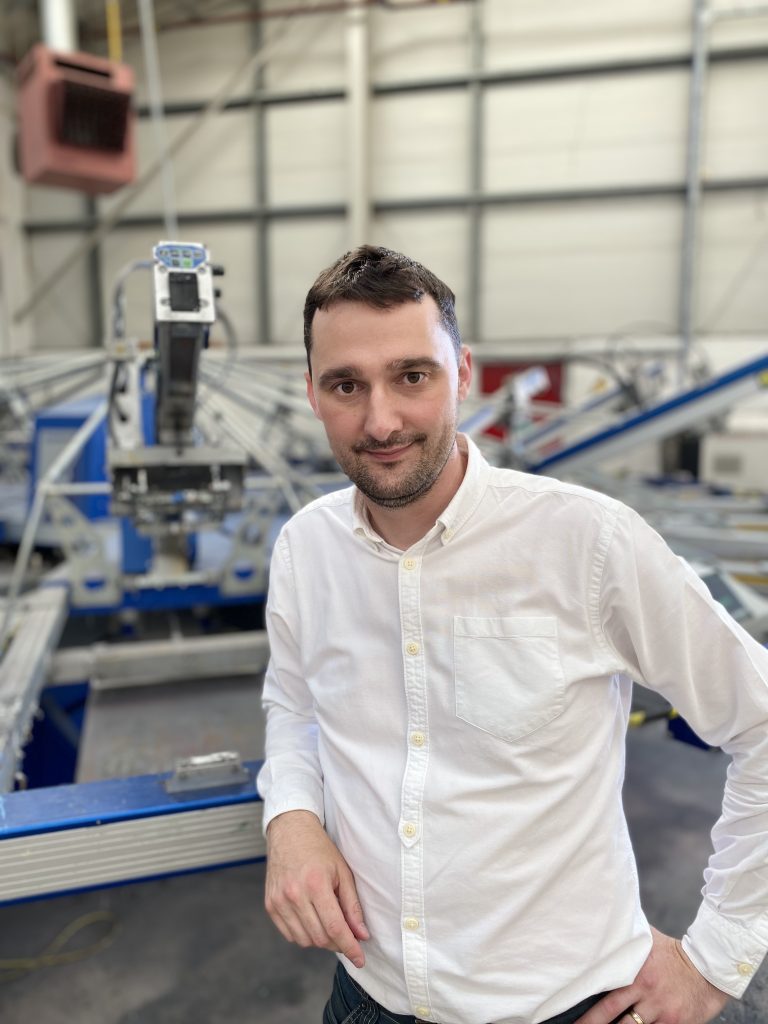 Collaboration
Got a project?
Let's talk.
We are so much more than a printer and UK textile manufacturer of bespoke textile gifts. We are designers, creators, makers and textile wizards who are passionate about what we do.