Making the right choice shouldn't be difficult.
We believe that making the right choice and opting for sustainable textile printing should be easy. We are textile printing experts when it comes to using inks that are water-based, meaning plasticised inks shouldn't be needed. We also have organic, ethically sourced cotton options for all our products and apply the highest standard to our production.
Textiles that don't cost the Earth.
The best work with the best.
Textiles that don't cost the Earth.
We are so much more than a manufacturer of sustainable printed bags and bespoke textile gifts. We are UK based designers, creators, makers and textile wizards who are passionate about what we do.
At Paul Bristow, we felt a strong responsibility to reduce our environmental impact by providing our customers with ethical and sustainable textile printing.  We use GOTS approved water-based inks and have been doing so for 30 years, we were ahead of that curve!
The best work with the best.
Paul Bristow's are proud to be extremely experienced, UK based and able to provide their customers with high-quality organic textiles which don't cost the earth.
We are nothing without our suppliers and we work closely with them to make sure the products we produce for you meet the high standards required.  Listening and learning from their knowledge and trusting them to deliver for us. If you're on the lookout for sustainable printed bags, or any other sustainable textile merchandise to add to your ranges why not get in touch with us?
RESPONSIBILITY
Breathe More Freely, Sell More Naturally with Paul Bristow
Proud of our suppliers
Standards and Accreditations.
EXPERTS
What our experts say about responsibility.
Director

"Transparency and honesty are key principles to providing sustainable solutions. We are in a constant process of improving our selves our suppliers and your products. I'm available to discuss any concerns our clients have around sustainability and work with them to achieve their targets."
Senior Account Manager

"From tea towels to t-shirts, we are proud to produce a range of organic cotton products which don't compromise on quality and durability. I believe making products that last is as important as anything else we can do for sustainability"
Account manager

"We work with you to design bespoke new ranges as well as offering low minimum order quantities, drop shipment and print on demand. Whether you're looking for a wholesale collection or a bespoke designer and manufacturer, producing sustainable long lasting textiles is what we do"
Packaging
Packaging That Doesn't Cost the Earth
To ensure we follow sustainable textile printing practices from design through to shipping, our in-house design team will also work with you to create product packaging that meets your environmental needs.
Largest POD Order
amount in 1 Day
Ben Bristow
Director
Understanding how to get somewhere starts with understanding where you are! If Ben had known where he was when he first took charge at Paul Bristow's the company would not be where it is today, but a combination of youthful ignorance and confidence combined to grow the business to its current position. But now more than ever we need to understand where we are and importantly what we are doing to the environment. Ben now leads our efforts to continuously look for more sustainable ways to manufacture textile merchandise in the UK.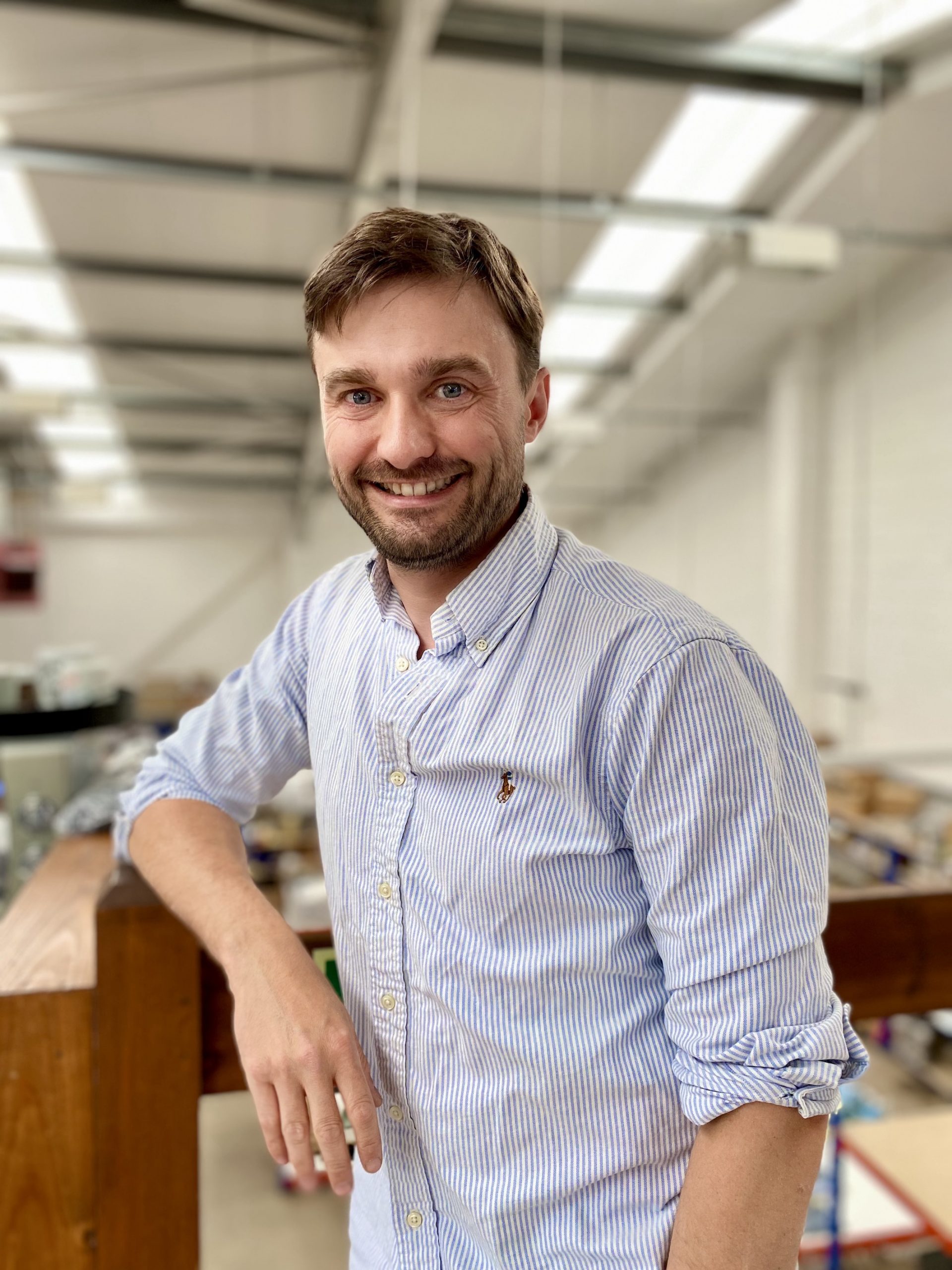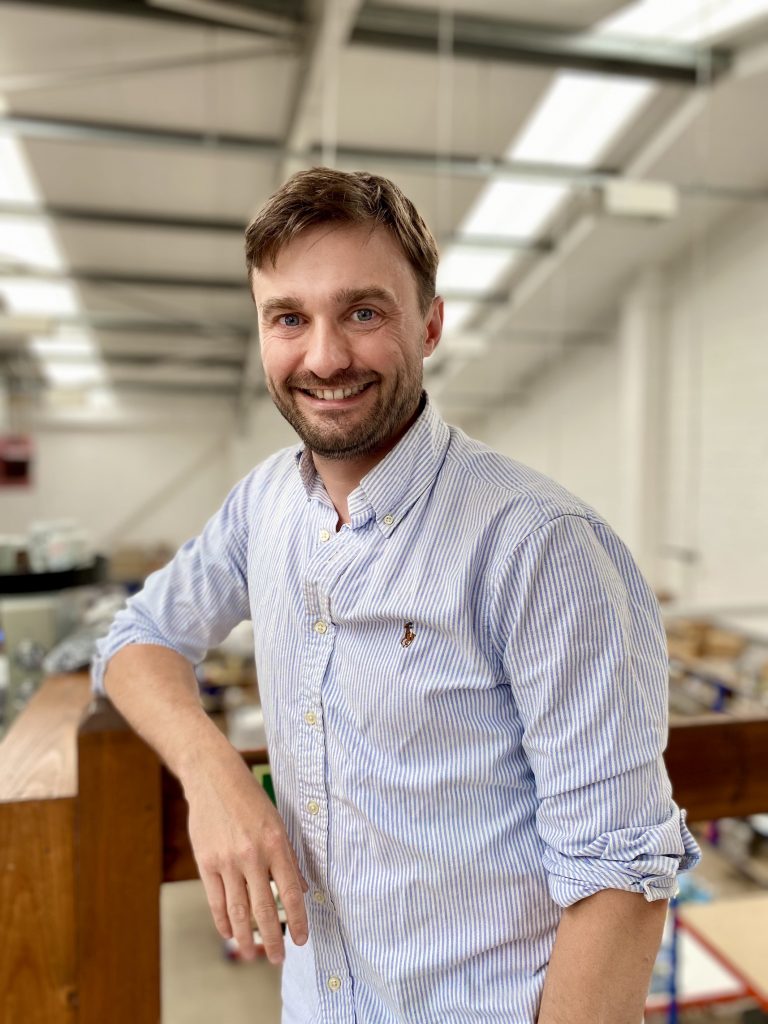 Lee Dixon
Human Resources Manager
Taking a person cantered approach to HR is very much Lee ethos. He takes the time to get to know everyone who works at Paul Bristow's as well as he can and genuinely cares about them all. Sometimes being close to people can make his role harder, but by being approachable everyone feels they have a voice.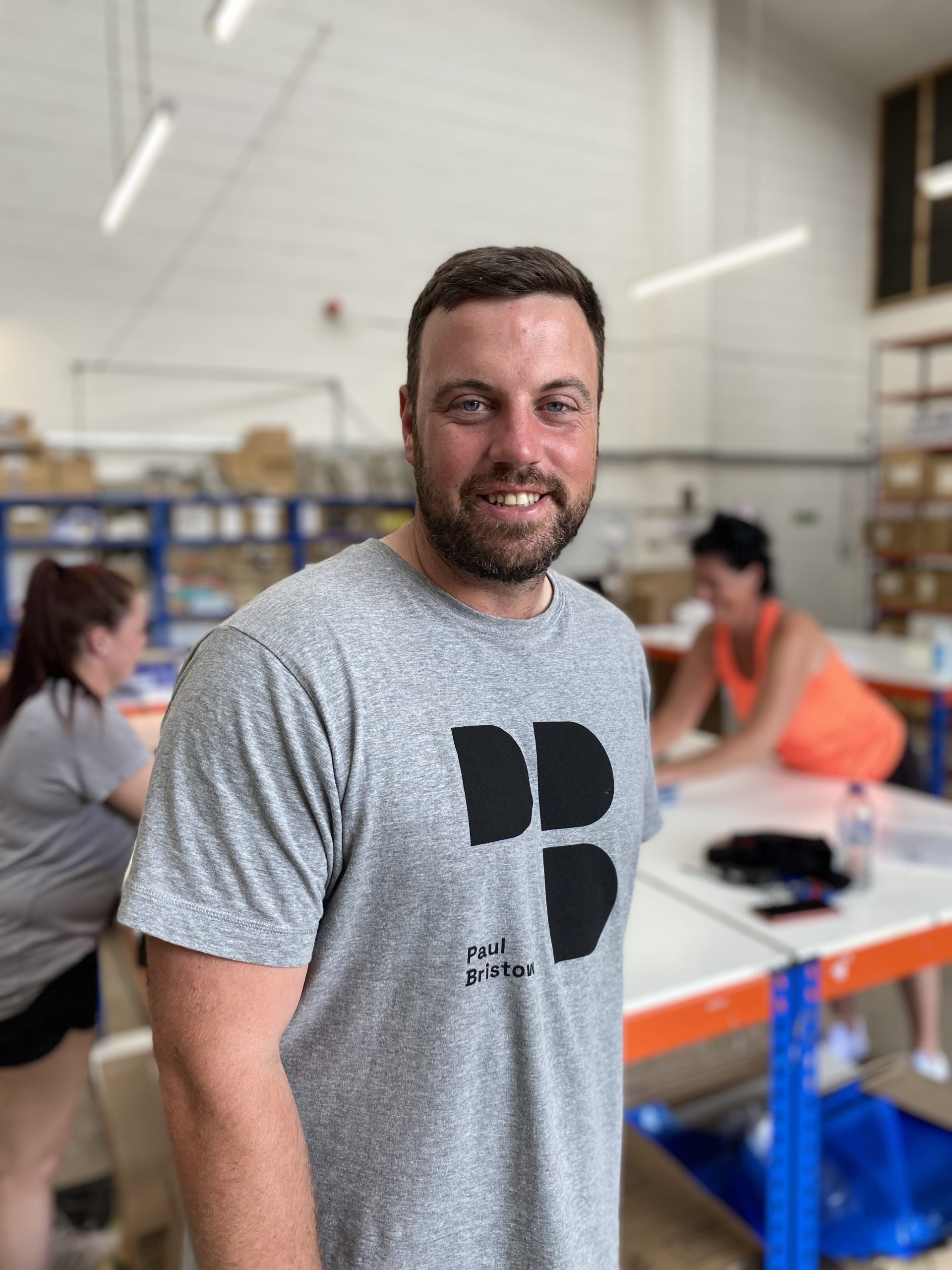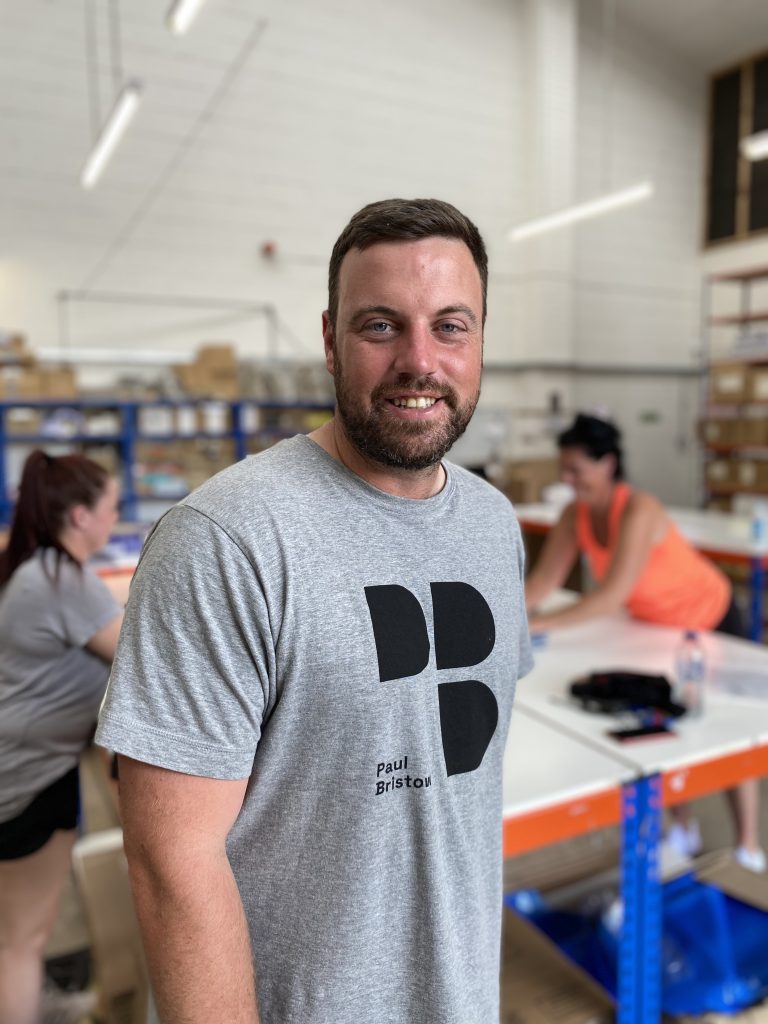 Maggie
Director
Maggie is a founding director and inspiration to us all. The exceptional amount of knowledge that Maggie carries so easily can only be earned through experience and practice. But its her hard working and committed attitude to work that earns her the respect of everyone at Paul Bristow's. She is also a favourite developer for many of our key clients, because they know they can trust her interpretations and input into our work will lead to great results. The fact that she also works with both her son's without wanting to kill them is beyond even them! Maggie spends a lot of her time now advising and working with our team on various projects, meaning her wealth of experience is being imparted to all here.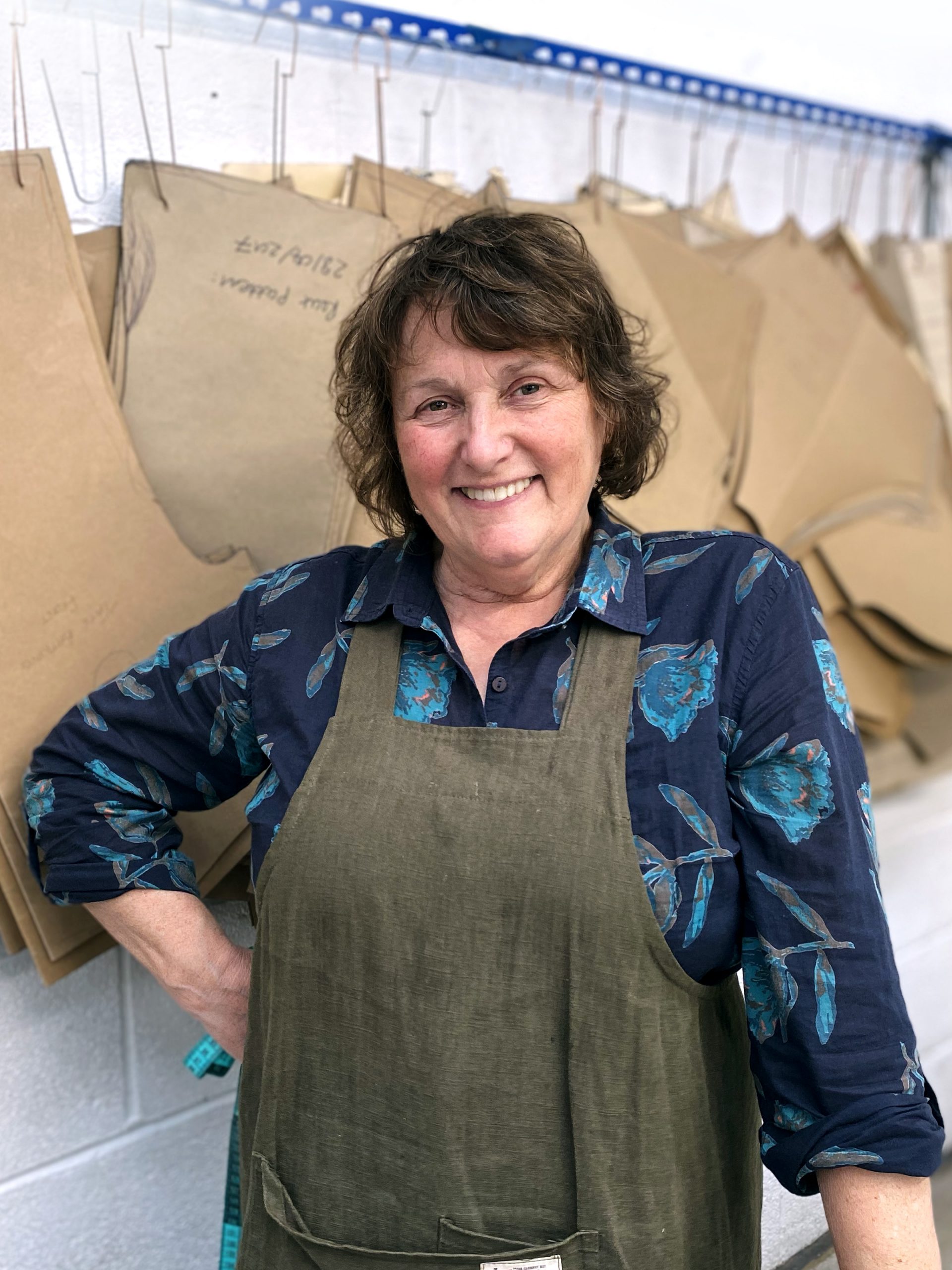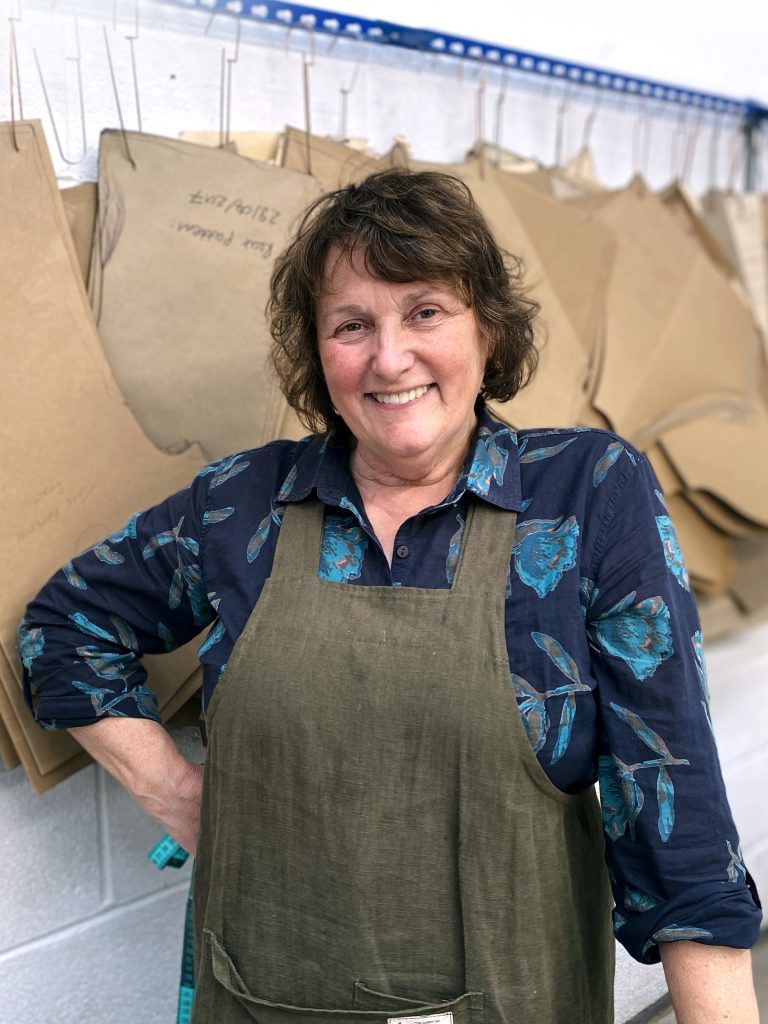 Collaboration
Got a project?
Let's talk.
We are so much more than a printer and UK textile manufacturer of bespoke textile gifts. We are designers, creators, makers and textile wizards who are passionate about what we do.