Your designs. Our products.
Exceptional quality prints printed directly onto your products.
Here at Paul Bristow, we specialise in textile printing, and our direct to garment printing service is on hand to bring your product ranges to life!
Using the latest technology and state of the art, direct to garment printing equipment, we can print directly onto tote bags, t-shirts, aprons, tea towels, and much, much more.
We have invested heavily in our direct to garment printing facilities, most notably in our recent acquisition of a Kornit DTG printer. With state of the art software and equipment such as this, we are able to process your images or artwork, and print it in high definition, with exceptional colour quality.
If you're not sure whether we can use direct to garment printing on your desired item, don't worry, our DTG printing services are suitable for both light and dark coloured garments. Unlike our screen printing services
When you contact us with an image, our fully trained account managers will use their industry knowledge and experience to advise you which print method to use. As our customer, you can benefit from this precise printing method that delivers high-quality results and is capable of handling all kinds of designs and colours.
Let's talk
Try our services today
SUPERIOR SERVICE OFFERING
Why use our DTG Printing Services?
Our direct-to-garment printing offers a range of benefits that you wont find in screen-printing or dye sublimation.
No minimum order quantity or set up fees
Produces full, high definition colour prints with a few clicks
Works on our entire product range
Suitable for use on garments with either a light or dark base colour
Products can be printed promptly after receiving the order
Steve
Dye-Sublimation & DTG Supervisor
Steve has worked with the DTG machinery we bought from the start and as a result has built up a knowledge of the process that is faultless. Printing with DTG printers is far more than loading a shirt straight and pressing the big green button. Getting a good result with DTG is about balancing the garment, with the pre-treat and the ink levels, but that's easy to say! Having the skill to look at a print and diagnose the best way to improve it quickly is where Steve is ahead of the rest.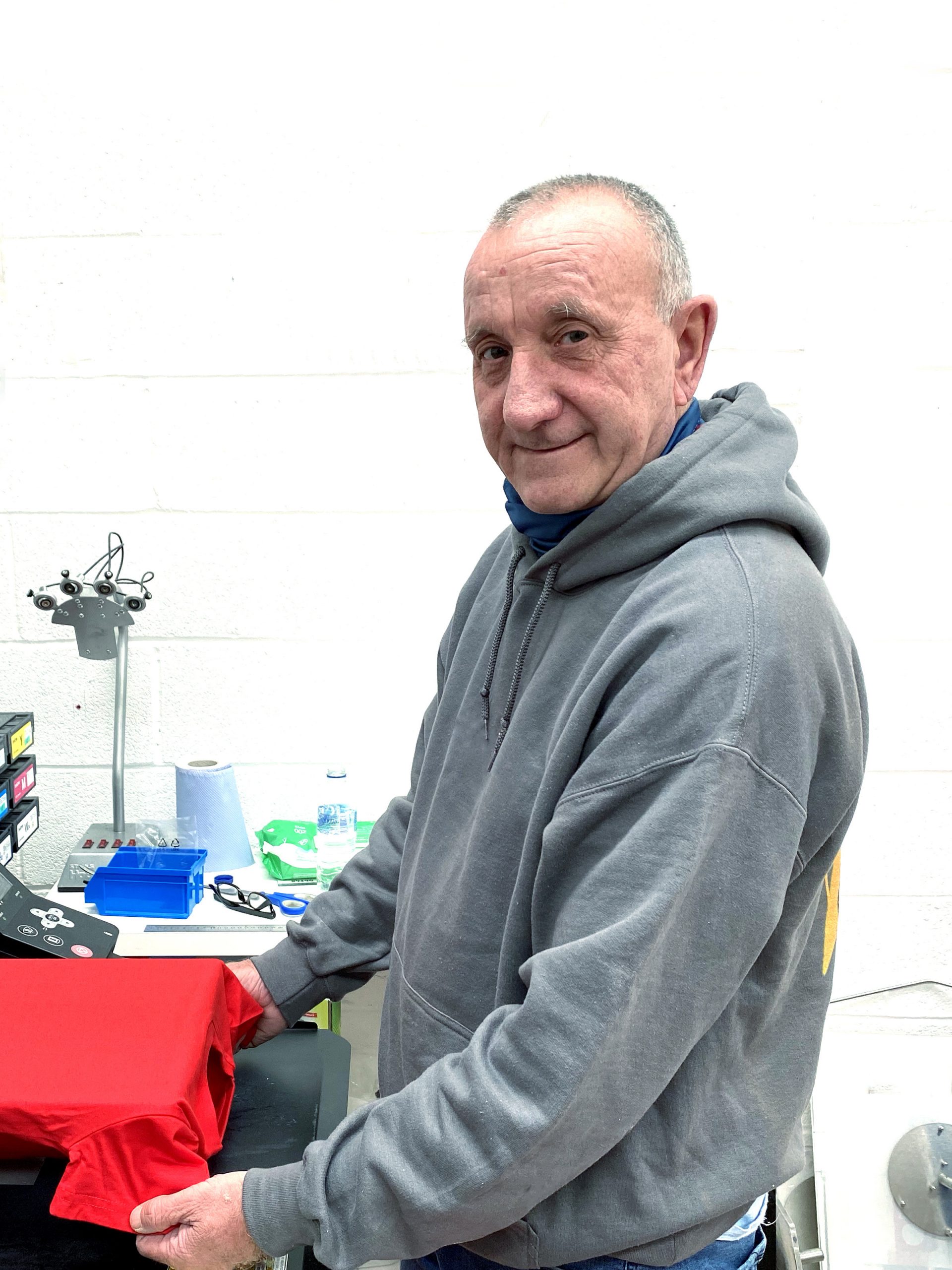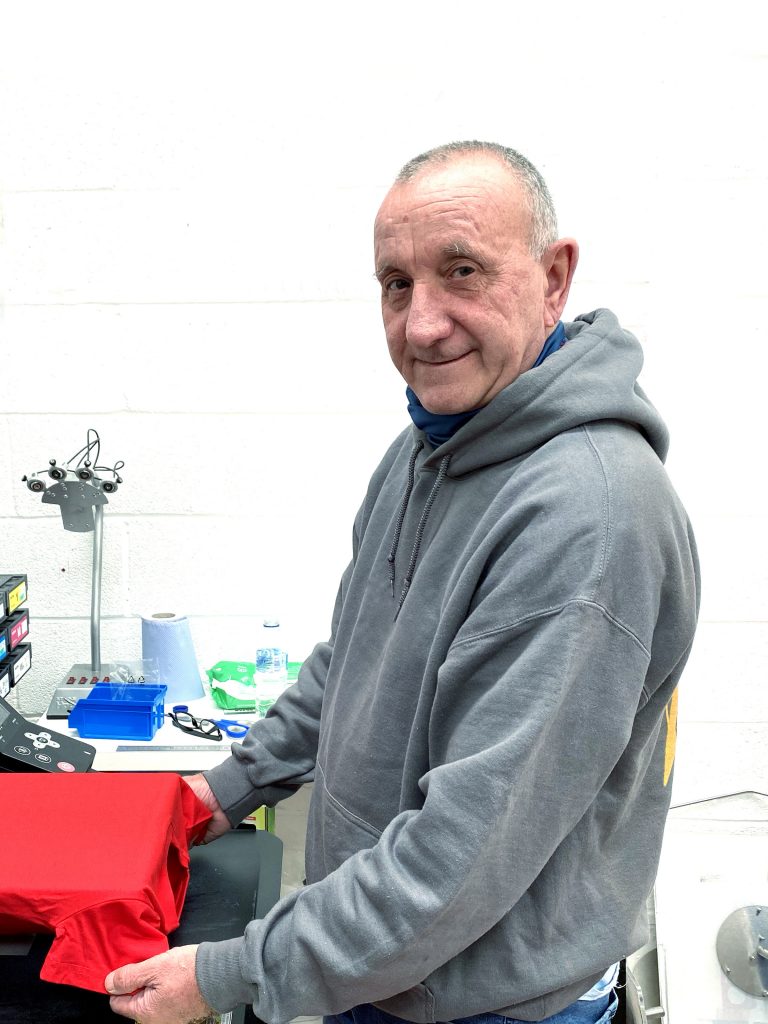 Gemma
Sewing, Packing & DTG Operative
Every business and organisation needs people who bring the energy and fun to work. Gemma is defiantly one of those important people here. She always seems to find something to laugh about and her bright, confidant manor is a lift to all. But she's not all about fun, she has a great work ethic and is being trained in all departments in the business showing a real aptitude and determination that we admire greatly.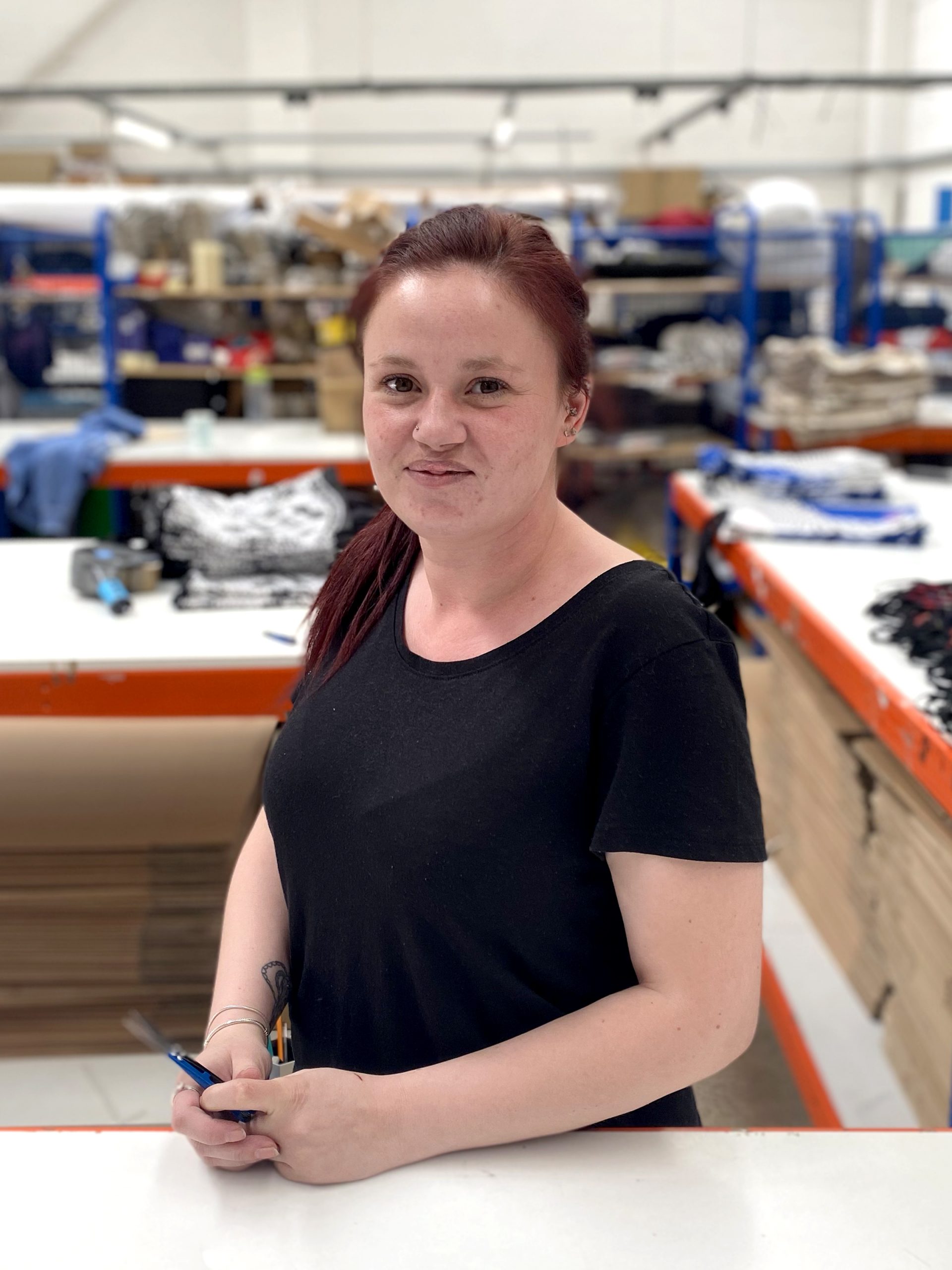 Liam
Print & Product Developer
Printing DTG apparel on the face of it is very simple, but as with everything in life, its not! Liam has shown an excellent attitude to learning the details of setting up artwork for DTG recently and worked on several key projects for key clients. His work on Brian May's range of apprel that we DTG printed was is a brilliant example of this. As we receive more and more DTG work for both POD and bulk production Liam will continue to be a driving force for the quality required!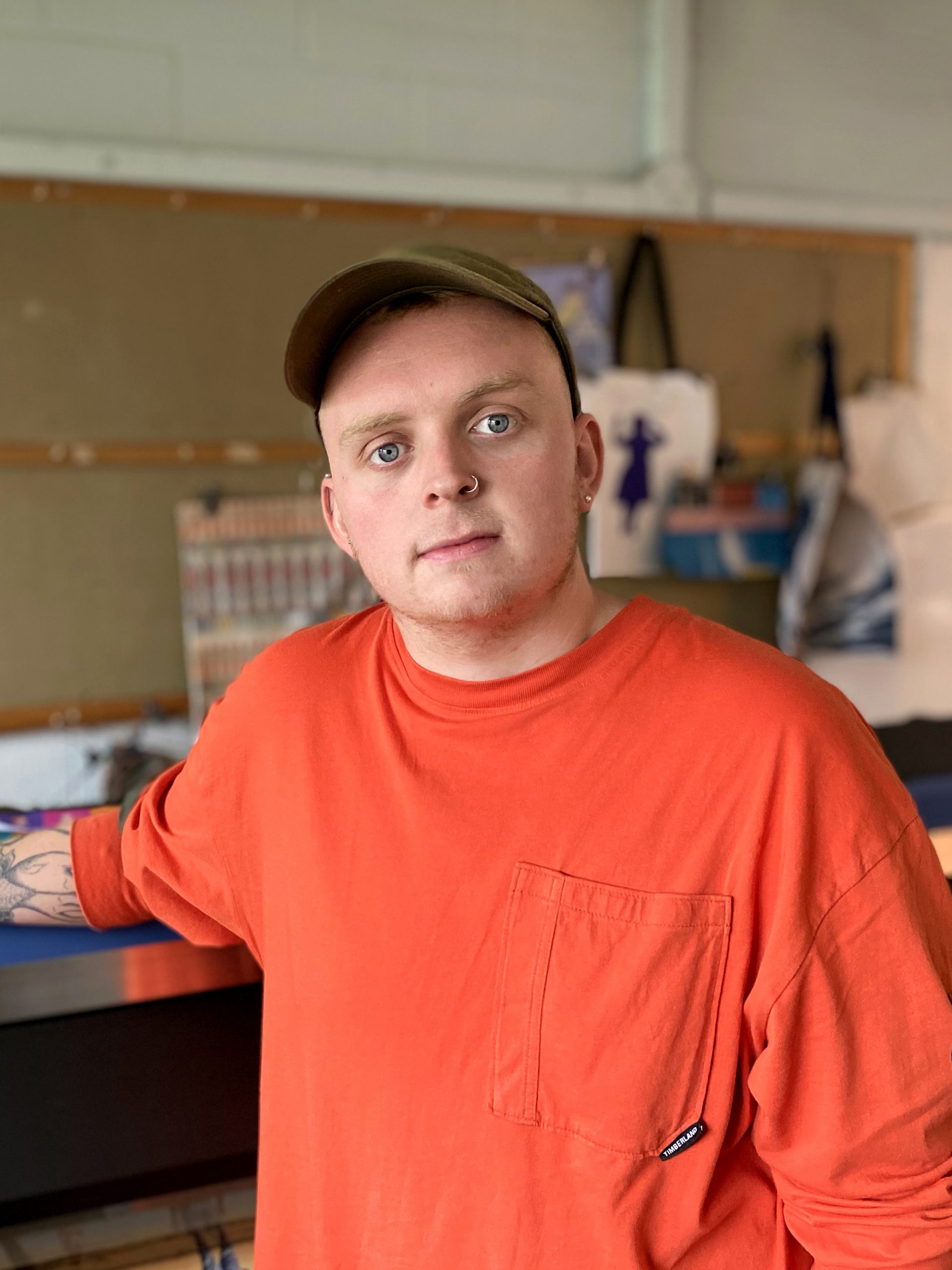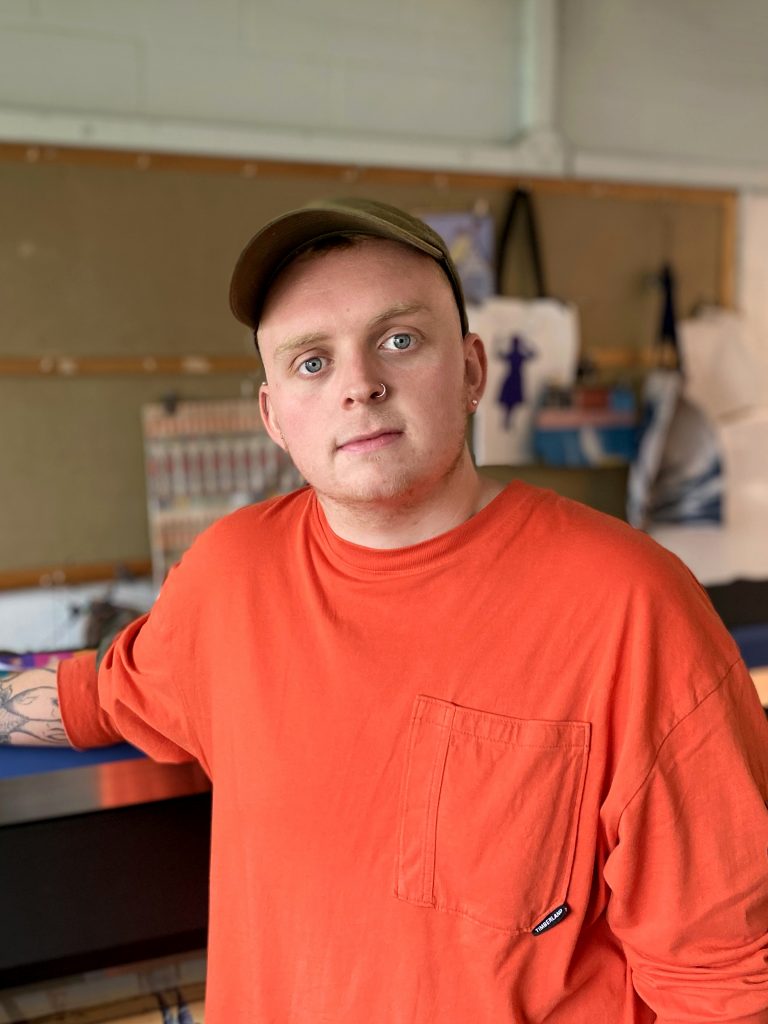 Collaboration
Got a project?
Let's talk.
We're a team of creatives who are excited about unique ideas and help organisations to create amazing textiles with top-notch printing and sewing.