Here at Paul Bristow Associates we have a talented design department that will be able to help turn your vision into a reality.
We are specialists in textile design and print. We know what works best for each print method available and will be able to pass that knowledge on to ensure the best possible product range is created. 
Here at Paul Bristow Associates, we have a talented team who are on hand to assist you with your design ideas, that will be able to help turn your vision into a reality.
As textile printers, we are no stranger to the complexities of designing bespoke textiles, which is why we're here to help you with your designs. Whether it be indicating which of our printing methods would work best for your chosen design, or which fabric we think you should print on, as your textile partners, we'll pass all of our industry knowledge onto you.
Our design support service is led by something of a living legend here at Paul Bristow… Maggie Bristow herself! She brings a lifetime of experience (quite literally, the Paul Bristow journey began with Maggie!), and as your textile printers, you'll be able to tap into her wealth of knowledge and experience.
Maggie has worked with some of the most famous works of art throughout her career, creating beautiful souvenir reproductions that are commercially viable while preserving the integrity of the artwork.
At Paul Bristow, we know the importance of offering entirely bespoke products that really stand out from the crowd to our customers, so they can pass these onto their customers. This is why, as your textile partners, we're confident that together we can create some truly special, bespoke product ranges!
That's why when you create designs with us, we'll put our expertise of the full production process into helping you make the right choices for branded merchandise.
Capabilities
Experienced - Textile Printers - We combine state of the art digital and technical production processes with years of experience.
Print on Demand
Our Products
T-shirts
Sweatshirts
Hoodies
Purses
Snoods
Cushions
Aprons
Cosmetic Bags
Placemats




Clients we work for
Our clients.
EXPERTS
What our design team say about our work.
Creative Director

"We encourage our designers to work closely with our printers to guide you with all our knowledge of textiles. This gives you the control needed to keep ownership of the end product whilst maximising our processes."
Design Studio Manager

"We always look to get the best out of the artwork for the production method required. This is central to my thoughts when designing to a brief for a client"
Artworker

"Colour accuracy is a huge part of my role as an artworker. Making an extra adjustment and going the extra mile makes all the difference to the final result, that's what I pride myself on"
SAMPLING & DEVELOPMENT
Quality and consistency into every single stitch
We can help create stylish and sustainable printed textiles & packaging solutions from design to production and application, so your products will reach your customer in perfect condition without having a harmful impact on the environment.
Whatever you need, we have an option to create new patterns and shapes for any textile item.
We're here to help every step of the way, which is why we even offer a pattern creation service to help get you started.
We put care, quality and consistency into every single stitch, which is why our sewing team has decades of industry experience and talent to make every product perfect.
Jaco Oosthuyzen
Design Studio Manager
Jaco spent his early career in South Africa before moving to the UK. His portfolio of work is huge and his dedication to design is what keeps his work fresh, but its his understanding of screen print means his design look great when printed. Always ready to help and have a laugh, he is great member of our team.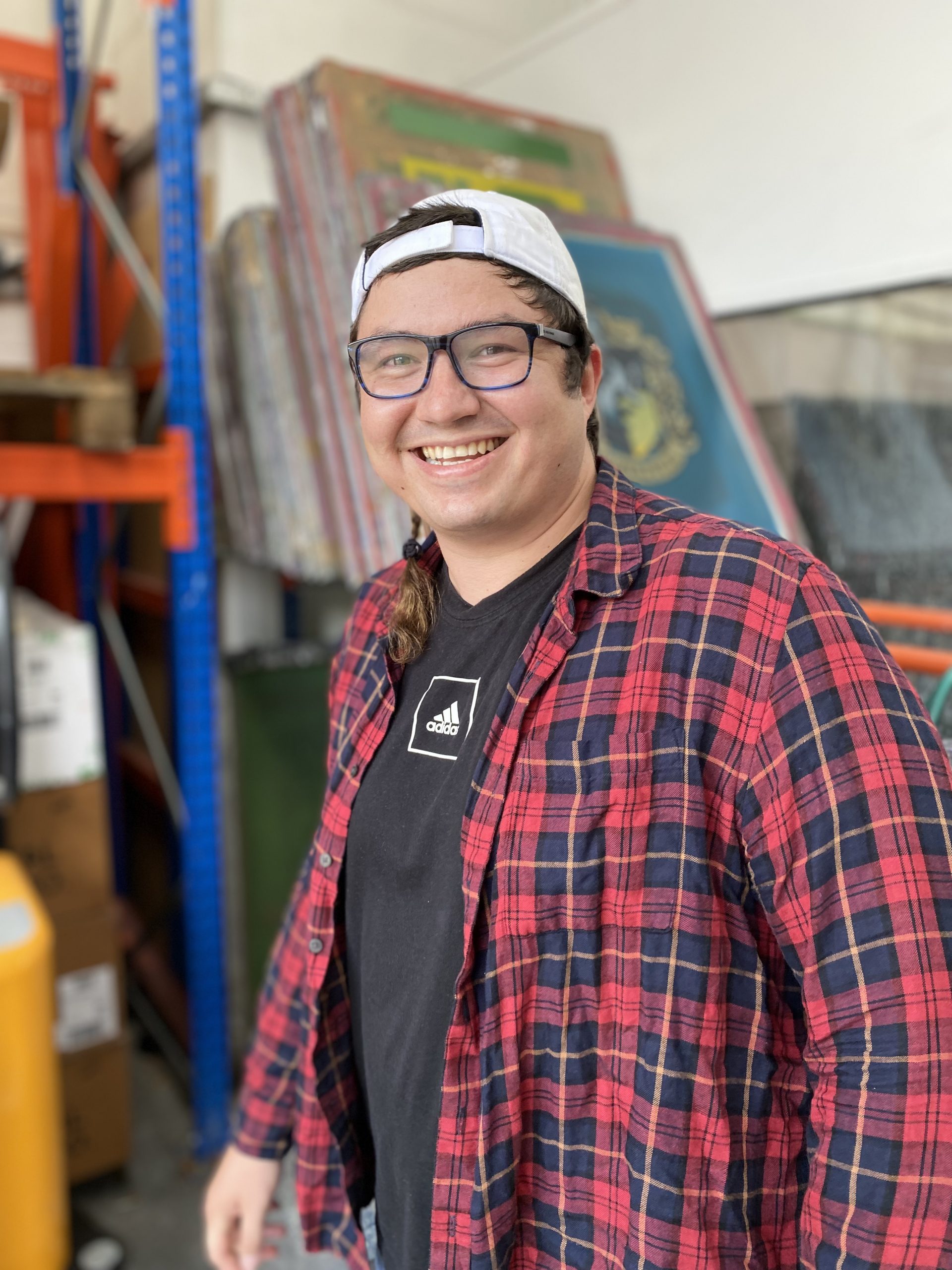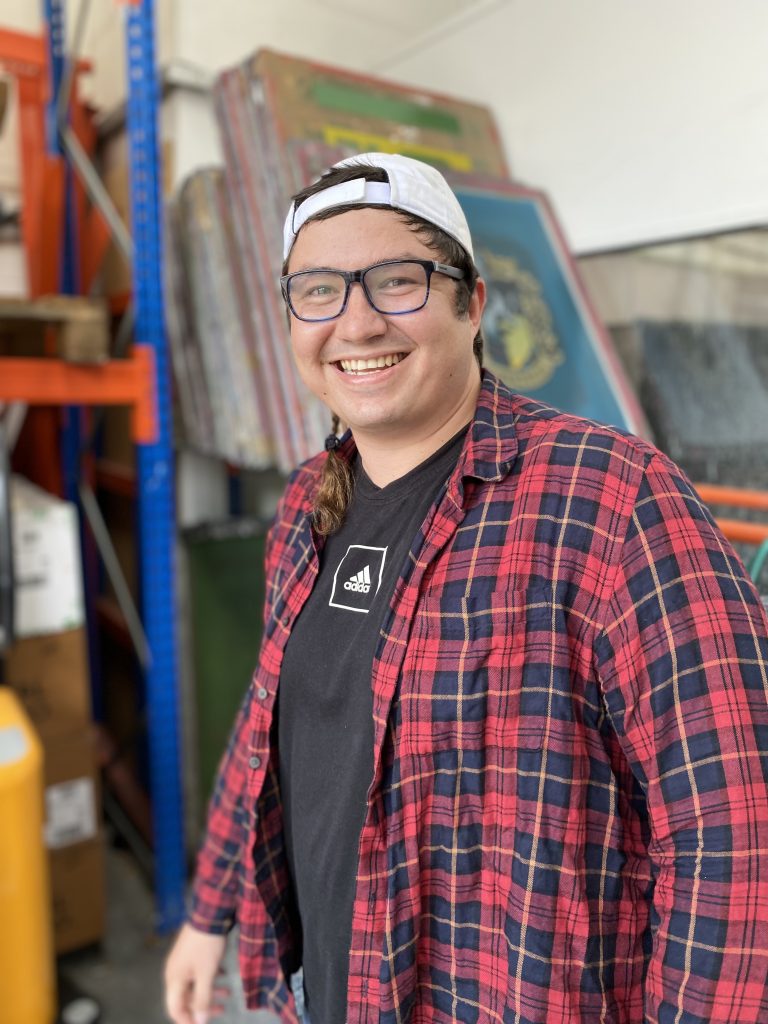 Liam
Print & Product Developer
Coming from a degree in Textile Design, Liam joined Paul Bristow in full swing. He is always keen to learn new production processes and his design and artworking is dilligent, consistent and never missing a beat. The skills Liam has gathered before joining the design team are invaluble to the work we do at Paul Bristow.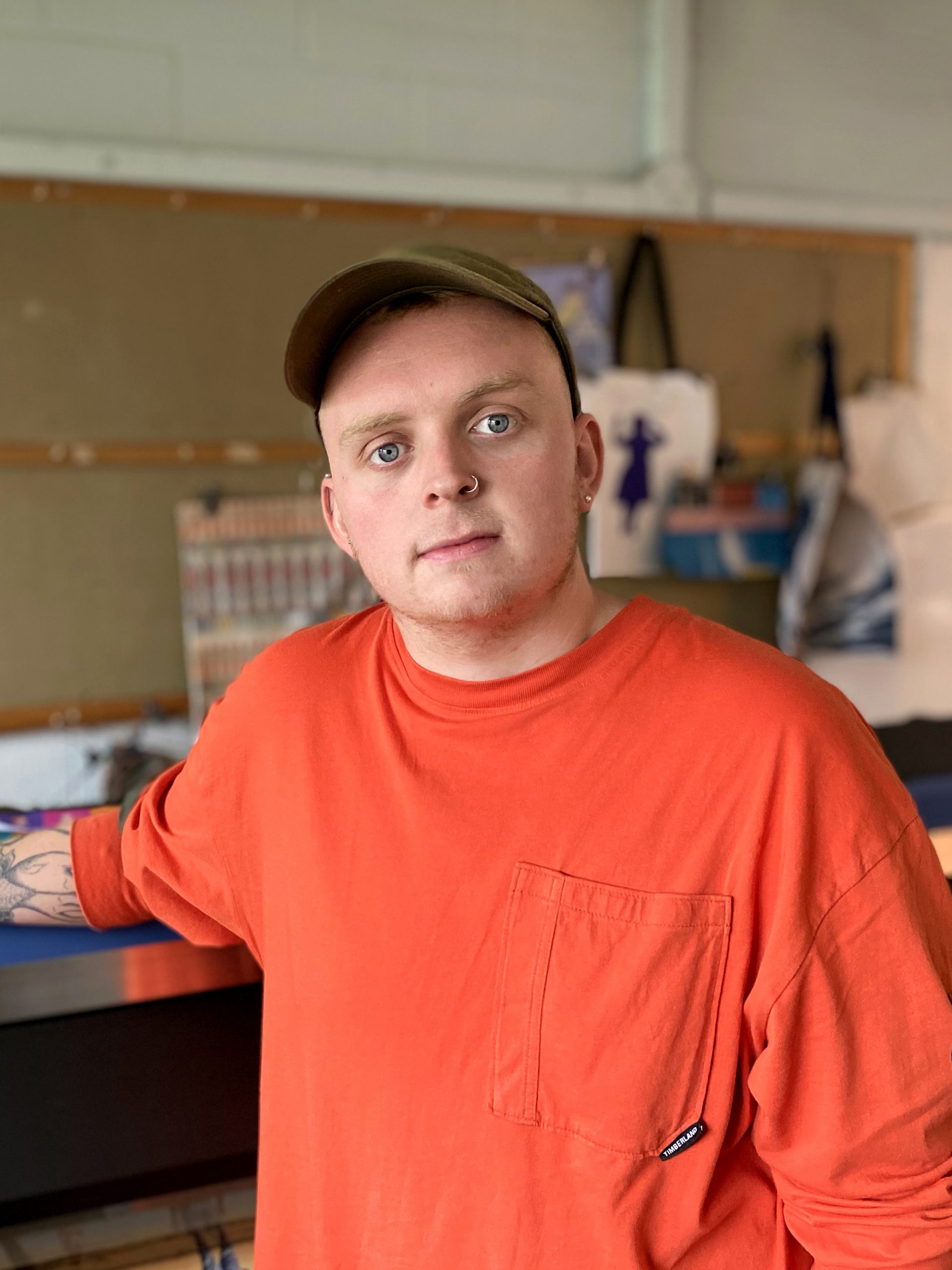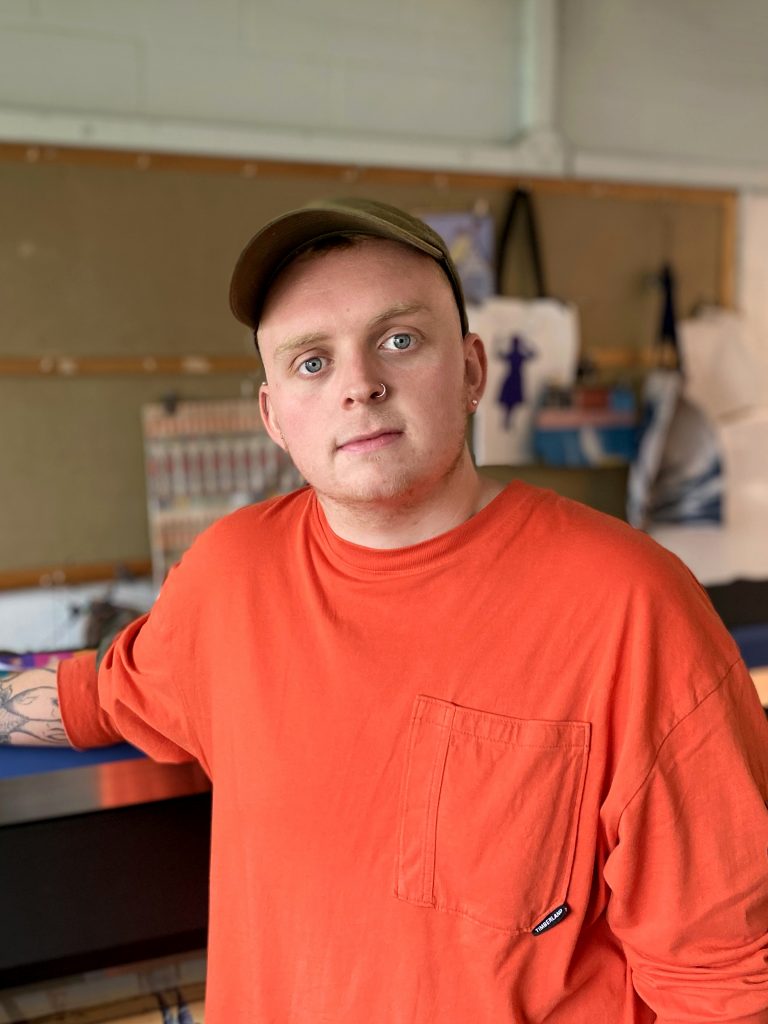 Maggie
Director
Maggie is a founding director and inspiration to us all. The exceptional amount of knowledge that Maggie carries so easily can only be earned through experience and practice. But its her hard working and committed attitude to work that earns her the respect of everyone at Paul Bristow's. She is also a favourite developer for many of our key clients, because they know they can trust her interpretations and input into our work will lead to great results. The fact that she also works with both her son's without wanting to kill them is beyond even them! Maggie spends a lot of her time now advising and working with our team on various projects, meaning her wealth of experience is being imparted to all here.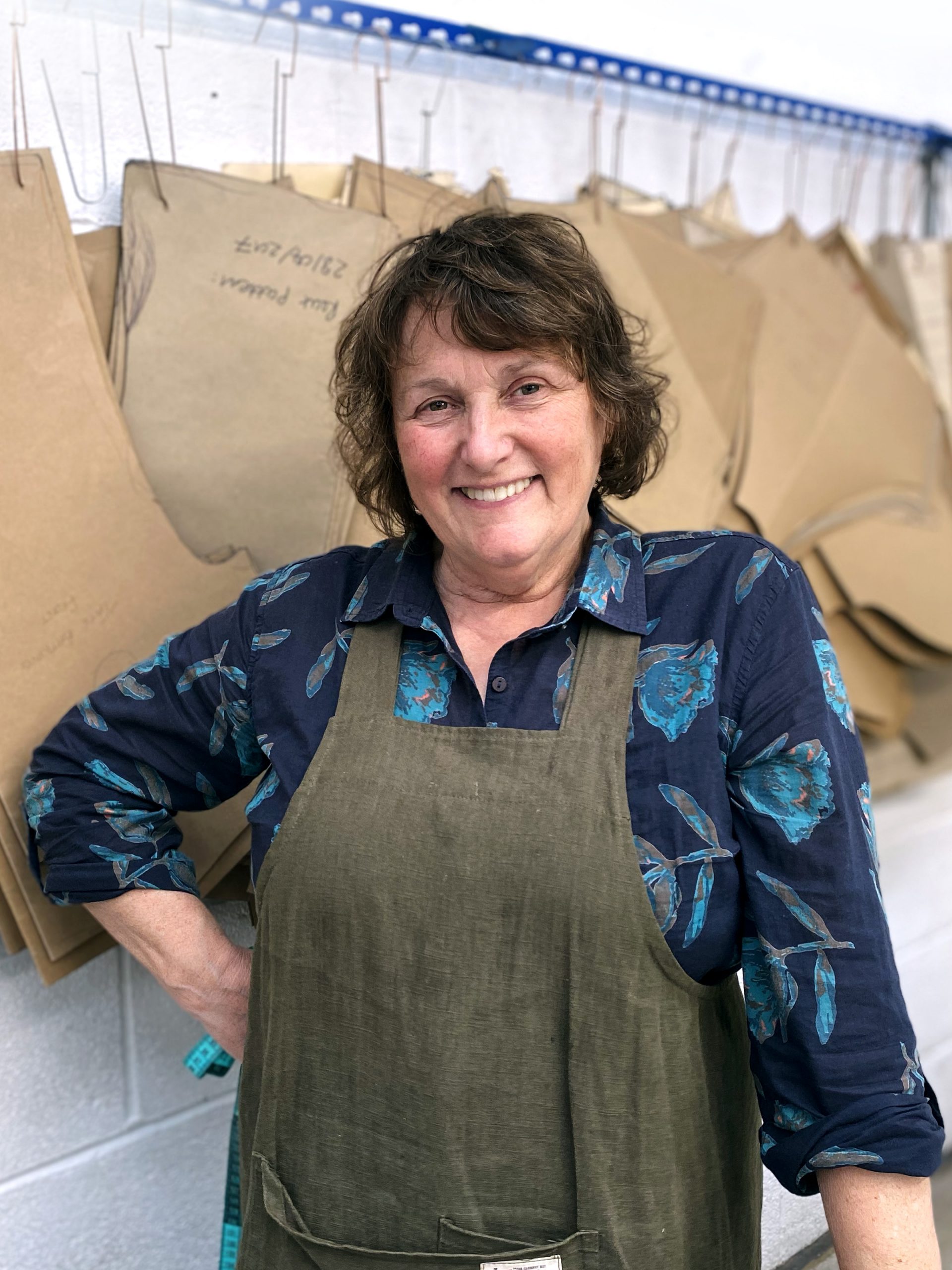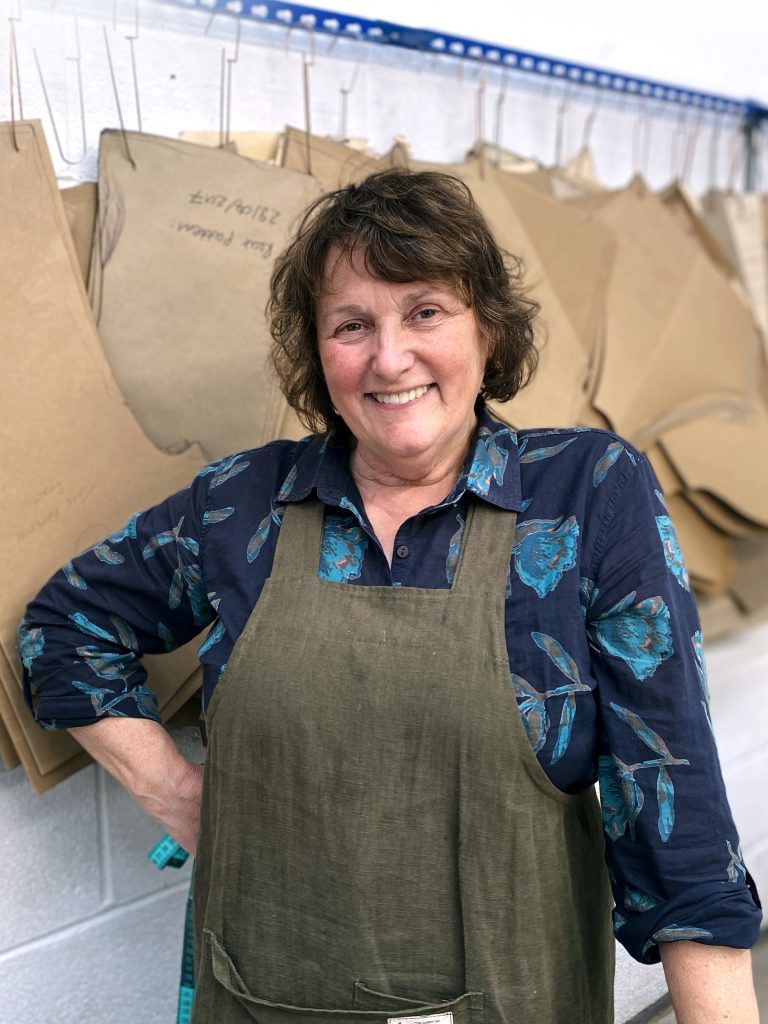 Collaboration
Got a project?
Let's talk.
We are so much more than a printer and UK textile manufacturer of bespoke textile gifts. We are designers, creators, makers and textile wizards who are passionate about what we do.