Taking the hassle out of custom textile merchandise for you.
We understand how to make any image work on printed textiles and custom merchandise, and we should! We have been working with brilliant but demanding customers for years. Working across all sectors, whatever you need from a custom promotional and clothing printing company, we can make it happen.
Custom Textile Merchandise Bulk Supplied.
Print on Demand Merchandise and Giftware.
Trade and Promotional Giftware.
We produce gifts and custom textile merchandise for a wide variety of industries across the UK and Europe. Whether you need 10 items or 1,000's supplied in bulk, we're here to help you every step of the way. Our custom merch is all made in our factories in the UK, making us a unique solution to your unique creations.
We have grown as a family run business with the customer at our heart. Our ethos is to put quality in every stitch! We produce the best printed promotional and trade retail giftware around. Fast lead times and no MOQs with our print on demand service.
CAPABILITIES
We are designers, creators, makers and textile wizards who are passionate about what we do.
Print on Demand
Our Products
T-shirts
Sweatshirts
Hoodies
Purses
Snoods
Cushions
Aprons
Cosmetic Bags
Placemats




Proud to work with
Our clients.
EXPERTS
What our experts say about our work.
Digital Printer Manger

"Starting in screen print and now working with digital print, I've seen first hand that the standards we expect to achieve are constantly being pushed. This comes from within the company, but also with the ambition of our clients."
Design Studio Manager

"Designing for textiles requires an understanding that you only get through working directly with the fabrics and print methods. So many design companies don't have this experience and I think that separates us from a lot of other design companies."
Creative Director

"Through the 30+ years of this business we have constantly tried to push the limits of what we can achieve. We don't do this because of market forces or to keep up, we do it because it's what makes it interesting. Working with artists and galleries has provided a constant source of interesting challenging work and a huge amount of pride"
ACCURACY
From your concept to your shop floor (physical or virtual).
Taking your vision through development, design, sampling and production direct to you or your customer. Whether you're looking for custom, print on demand merchandise, or a whole bespoke range, we're your textile creators and makers.
Accurate colour matching to existing artworks, Pantone's or ideas is central to our quality commitments.  Like a good meal, every ingredient needs to be right, so we also focus on providing fabric choices that match the quality of our client's ambitions.
2 weeks for bespoke products
Pantone dyed, organic, recycled
Digital, screen, DTG & dye-sub matching service
Nicolla
Sewing Supervisor
Nicola heads leads the management, organisation and work flow of our sewing department, often leading from the front on a machine. She is a highly skilled production machines and versatile with an excellent knowledge of all the different printed textile we make. Like Ruth, she is part of the original team of four machinists that set about developing the full range of merchandise we know offer. Her pride in everyones work is clear to see and we are proud to have her at the wheel.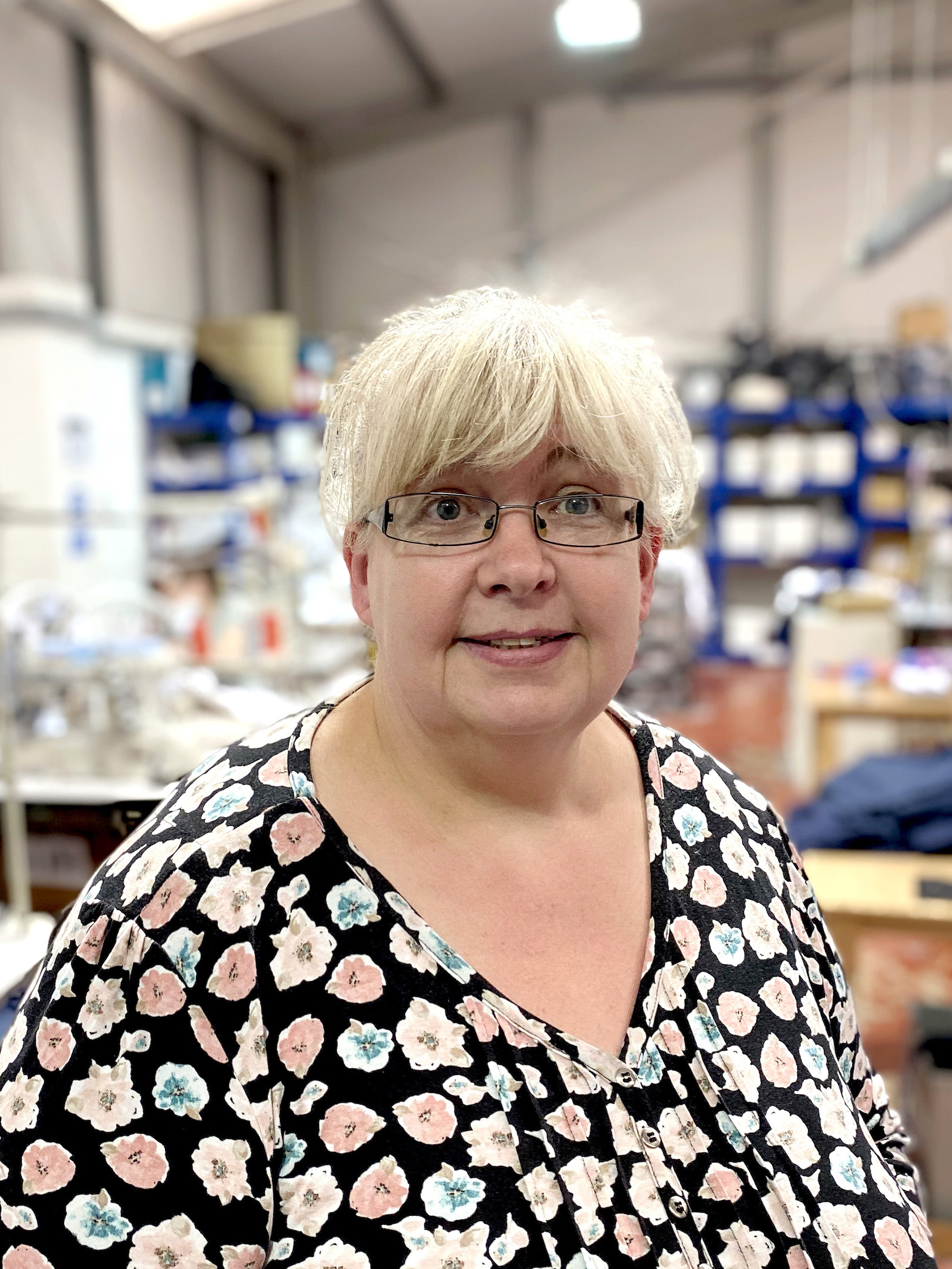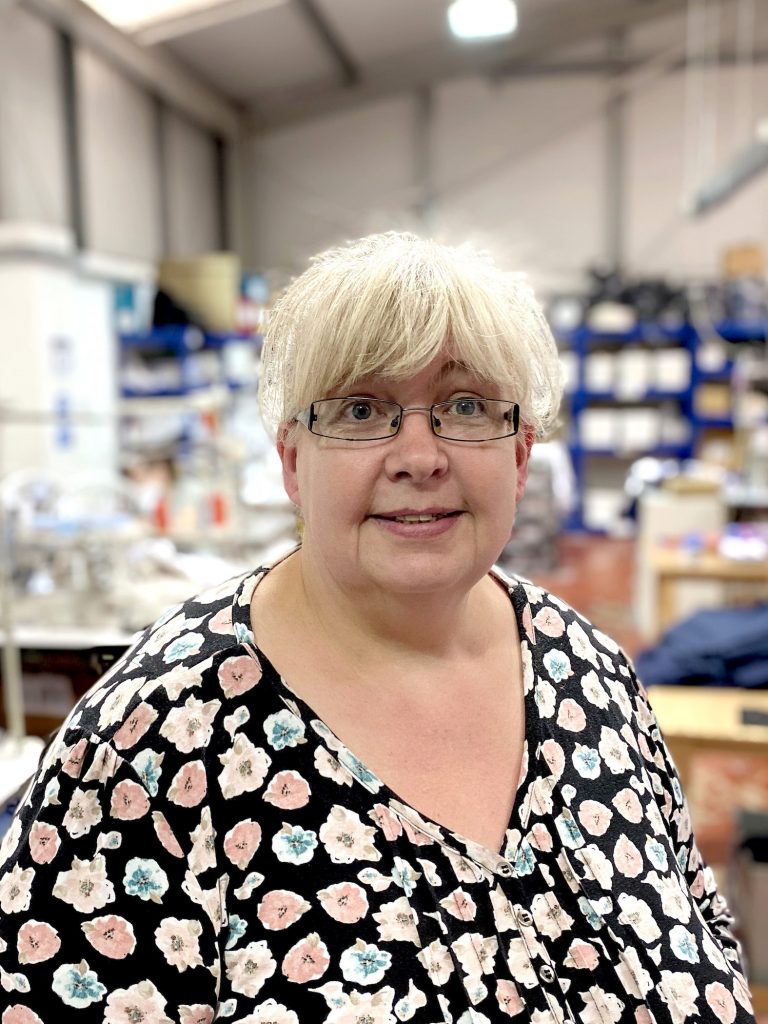 Rick Moore
Junior Account Manager
Starting his time with Paul Bristow's only a few months before the pandemic started has meant Rick's time with us has been far from normal. But in that time, he has quickly shown the diligence and dedication required to form great relationships with his clients. His knowledge of textiles and printed merchandise is growing quickly and that is largely down to the high standards of performance he expects of himself.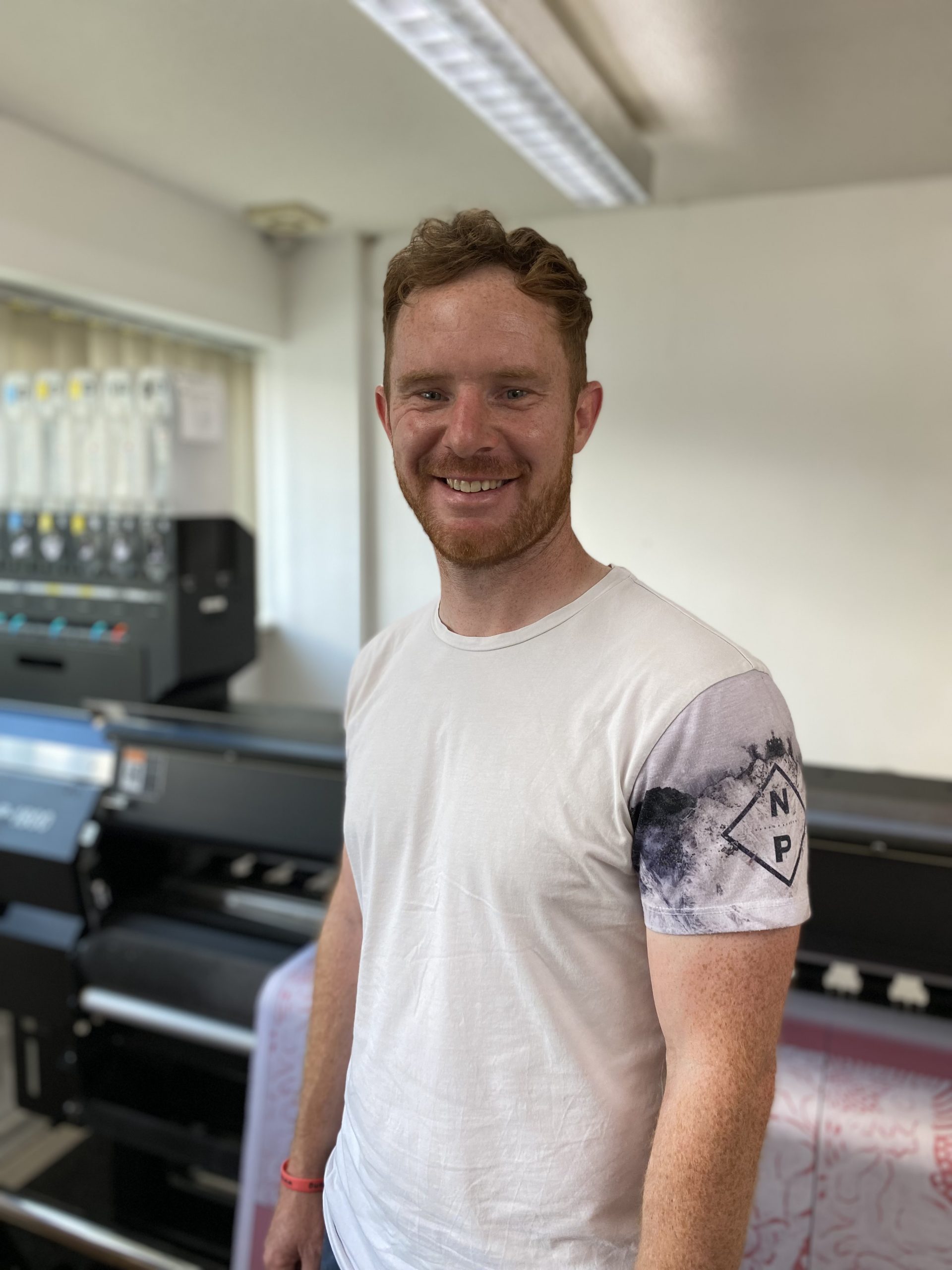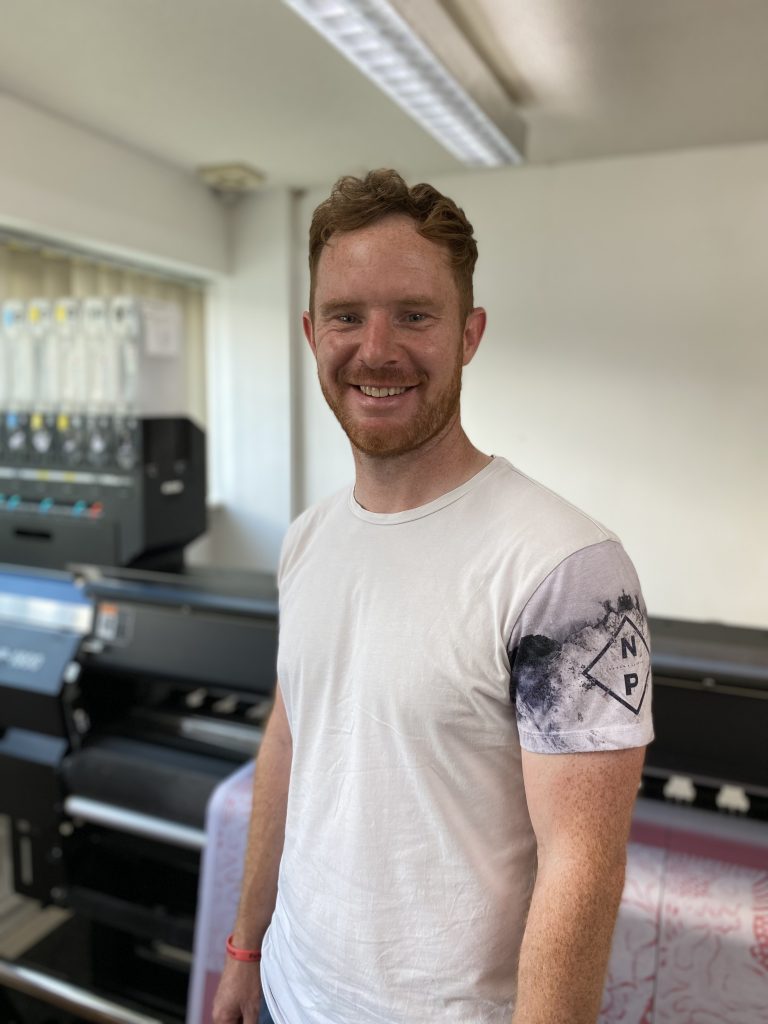 Wyn
Digital Print Manager
Starting several years ago as a screen printer, Wyn has always been a hard working and very skilled printer. He made the move into Digital printing with us when we bought our first machine and has managed the growth in this area ever since. But it is his background in silk screen printing and colour mixing that makes him a great digital printer. Even after thousands and thousands of meters of printed fabric, he and Ben still discuss how amazing it is that we can reproduce fine art in such levels of detail. Gone our the days of 8 screen samples for the Royal Academy of Arts taking two days and several years off our lives to get right!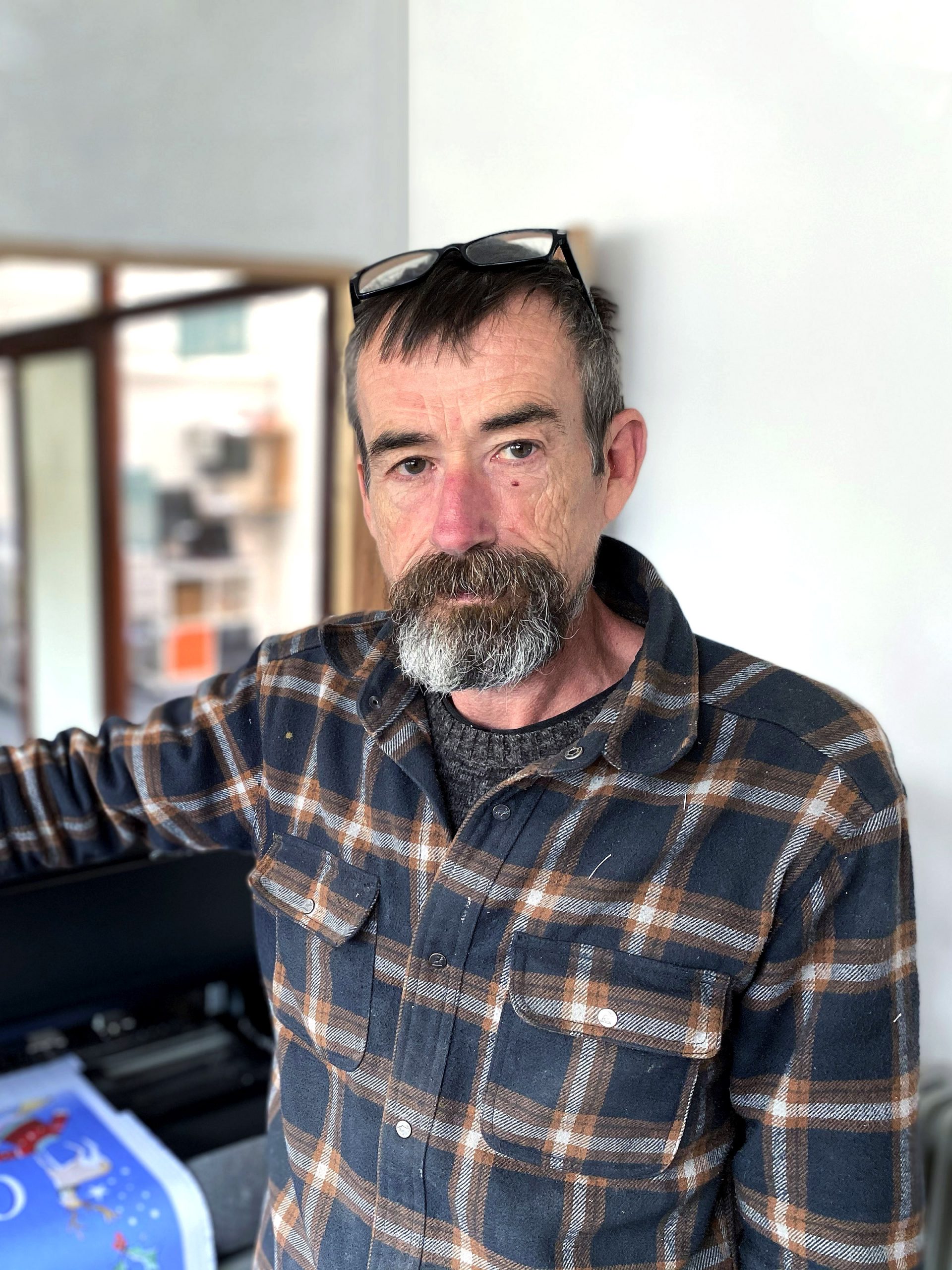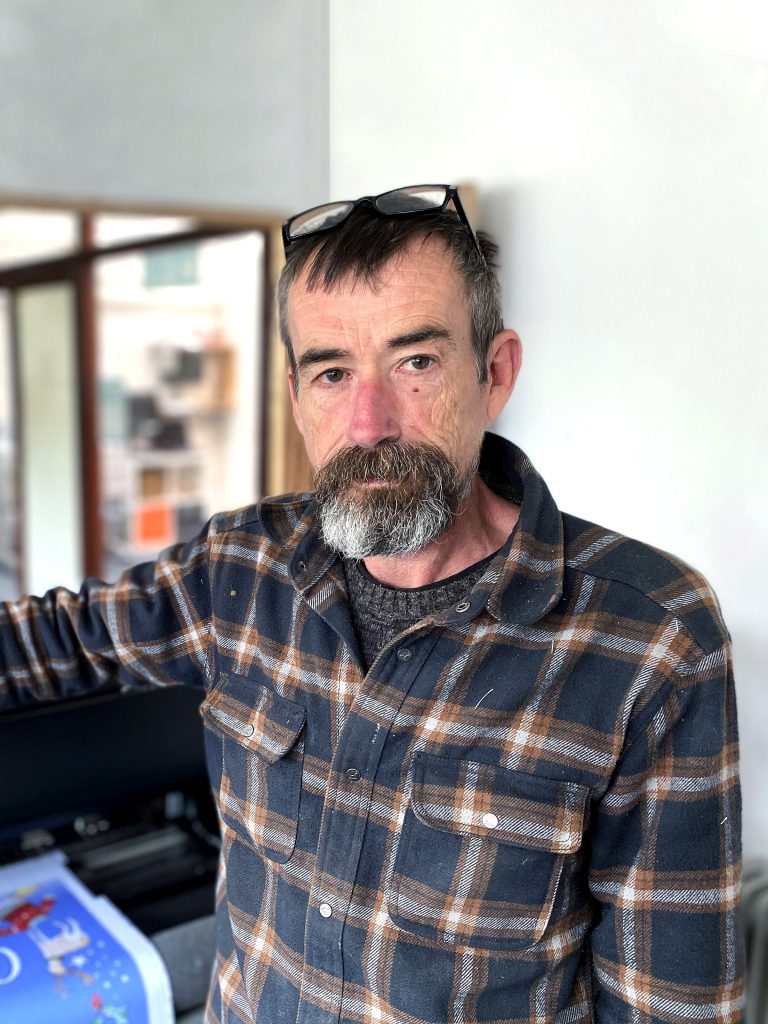 Collaboration
Got a project?
Let's talk.
We are so much more than a printer and UK textile manufacturer of bespoke textile gifts. We are designers, creators, makers and textile wizards who are passionate about what we do.