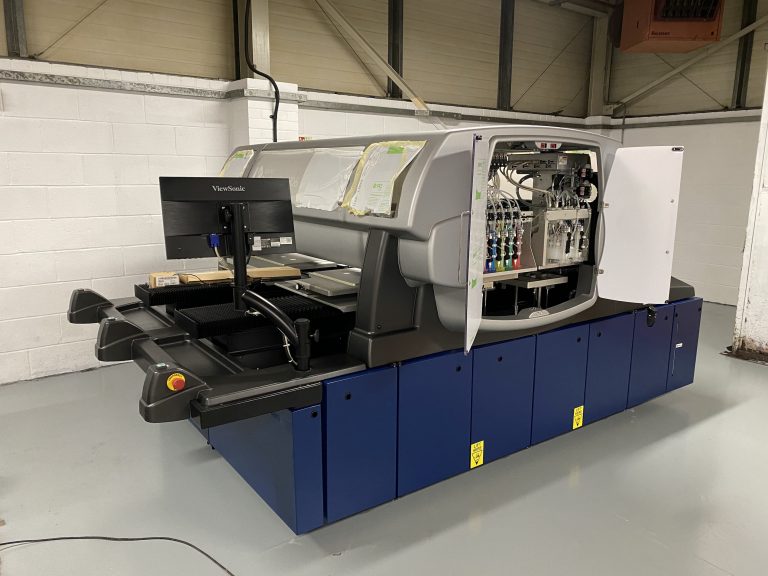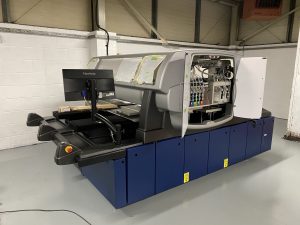 Kornit DTG printing by Paul Bristow's
We're are delighted to announce that we now offer all our DTG clients the best print quality and colour range available.  Our new Kornit Avalanche is joy to work with and has lifted what can be achieved digitally onto a t-shirt.
So what does this mean for our customers?
In short a lot of very good things!  Some of them obvious, like the excellent print quality and ability to print complex images in short runs.  But there are also some very significant sustainability benefits that print tech like the Avalanche brings, that are hugely important to talk about.
Did you know that the textile industry produce on average 30% over production.  This stock might never see the light of day in a shop, at best it might be discounted and at worst goes to land fill.  This is because stock has to be ordered on such long lead times, with retailers predicting trends months in advance.  In one of the worlds largest polluting industries, this is a shocking problem.  That 30% over production results in 21 million tons of waste textiles, that uses 28 trillion litres of water!  That annually equates to the entire USA's populations drinking water for 72 years.  If that doesn't make you think we need to find another way, your mad!
Machinery like the Kornit and other digital tech is providing the industry with an opportunity to change.  If we produce closer to the point of sale, the industry can start to reduce this massive over production of stock.  If instead of bringing in stock fully printed, brands can now supply printers like Paul Bristow's with blank stock ready to be converted on a quick replenishment basis, or even for print on demand.  This means much less guess work and far more responsiveness to changing demand and trends.  But importantly less waste!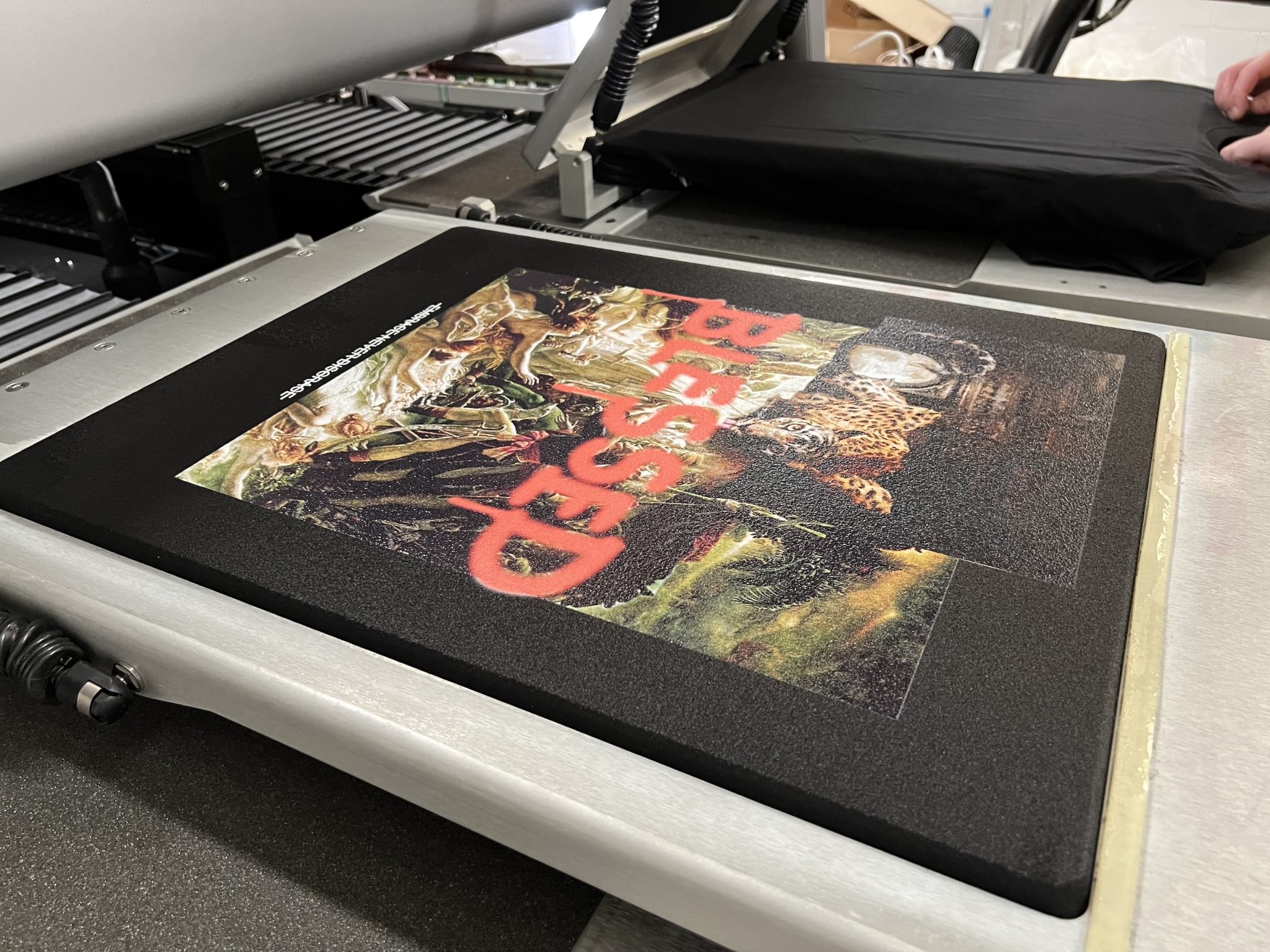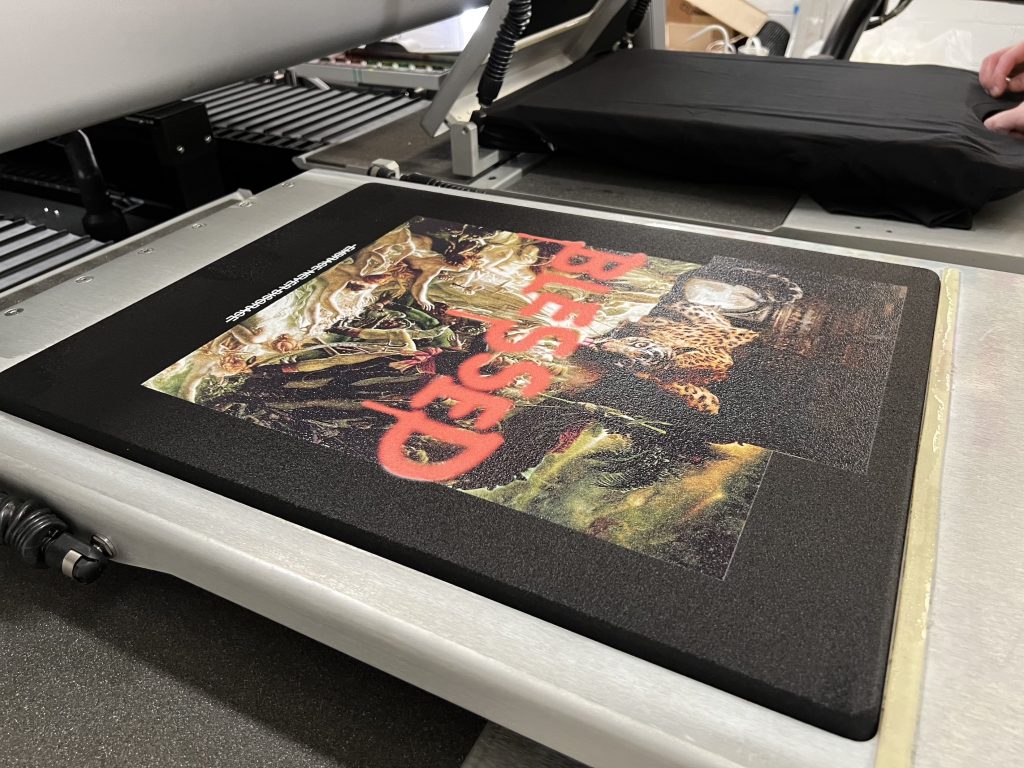 The waste doesn't just apply to natural resources like cotton and water, it also applies to finances for a brand.  With the cost of launching new ranges much reduced, a brand and be more experimental especially with online retailing.  If product ranges then take off, the production can be scaled onto screen print for volume margin gains.  But if the range or design doesn't sell the exposure to over production is massively reduced.  Smaller start up brands can also launch full collections with little to no stock cost, resulting in budgets and time being applied into promoting and selling the brand. 
We believe this attitude to proximity production and low waste retail models is key to improving the unsustainable position the textile industry currently operates in.  Combing our skilled sewing units, length printing capability and now expanding industry leading DTG systems, we are the micro factory of the future.  But we can't wait for the future, we have to do this now!
If this blog makes you think its worth looking for a new way of doing things, your the type of brand or retailer we want to work with.  Our team of designers and makers can talk through the benefits and guide you through to launching new sustainably responsible ranges.  The cost per unit is higher than the old fashioned broken supply model, but it represents an opportunity for brands to be on the right side of the argument with the next generation of customers.
The Kornit Avalanche looks amazing too!  We love it!