If you are looking to retail online, or increase your textile or clothing eCommerce activity, we can support you.
Our warehouse is filled with amazing on-demand, eCommerce textile merchandise. Being based in North Wales, we can ship directly to your customers through our eCommerce integration. With us, there is no faffing around with international shipping or long lead times, just good old fashioned British service and UK made products! Maximising your ability to focus on the things you love, designing and talking to your followers.
eCommerce support service
B2C specialist eCommerce textiles.
Ecommerce support service
Quality in every stitch, knowledge in every area! We can support you to onboard Dropship or Print on Demand through your eCommerce package.
We have the ability in-house or access to external support for specialist tasks, so whatever the challenge we've got our clients covered.
B2C specialist ecommerce textiles.
Our Print on Demand merchandise and dropship services are priced so retailers can still achieve the required margins they need to turn a profit. Be it a printed dropship t-shirt, tote or tea towel, our eCommerce textiles and our pricing will make you smile.
Helping you integrate your clothing eCommerce into our Dropship & Print on Demand service.
Capabilities
Helping you integrate your ecommerce into our dropship & print on demand service.
Products
Our Printed Dropship Textiles
T-shirts
Sweatshirts
Hoodies
Tote bags
Purses
Masks
Snoods
Cushions
Aprons
Cosmetic Bags
Tea Towels
Placemats




EXPERTS
What our team say about Ecommerce.
Account Manager

"Dropship through our Shopify Paul Bristow app is a reliable and easy way to integrate with us. And because we are a proper scalable manufacture, we allow our clients to make real margin on their sales."
Senior Account Manager

"Lots of our customer don't want to compromise on product quality and bespoke details that's why we offer a bulk production with dropship service. It offers the best of both worlds."
Director

"It's important to move with your customers whilst remembering how you add value to them. Our added value is always going to be print quality and UK manufacturing that's why dropship and POD make us a perfect textile partner."
INTERGRATION
Your partner, not just a maker.
We're not just here to make your textile merchandise, we also support you to integrate through our App's and API's.
If you have an in-house developer this is a straightforward process, especially using our Shopify app. But don't worry if you don't, we are here to discuss your project and provide the support you require to get up and running with us.
Drop Shipping Products Created
Largest Drop Shipping
Order amount in 1 Day
Joseph Smith
Senior Account Manager
Calm, friendly but most importantly Joseph is extremely experienced and knowledgeable. He has worked in all departments at Paul Bristow's and brings that understanding to the table for his clients. With specialist understanding of POD and dropship, he has built long lasting relationships that focus on the needs of his customers. Spend half an hour with Joseph and you'll feel your project is in safe hands.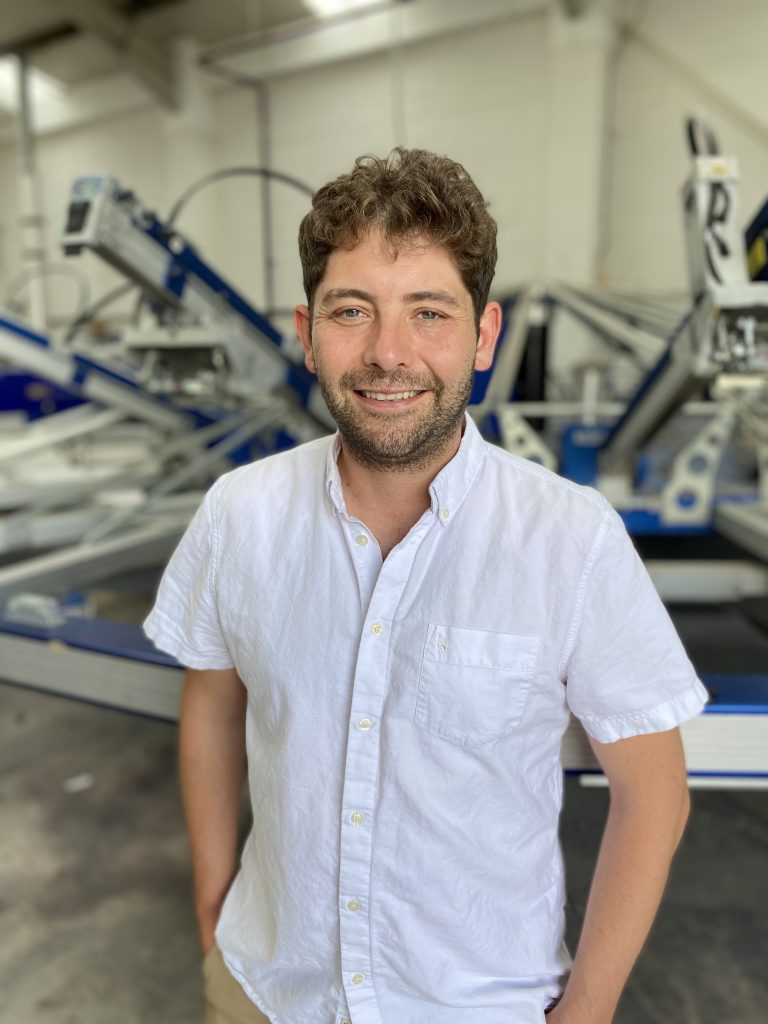 Sharon
Sewing Machinist
Sharon is always pushing the envelope for our sewing team. Her quality of work along with her dedication shines and her can-do attitude is what Paul Bristow is all about. Her taking part in the E-commerce team suited her qualities perfectly and we're lucky to have her working with the team.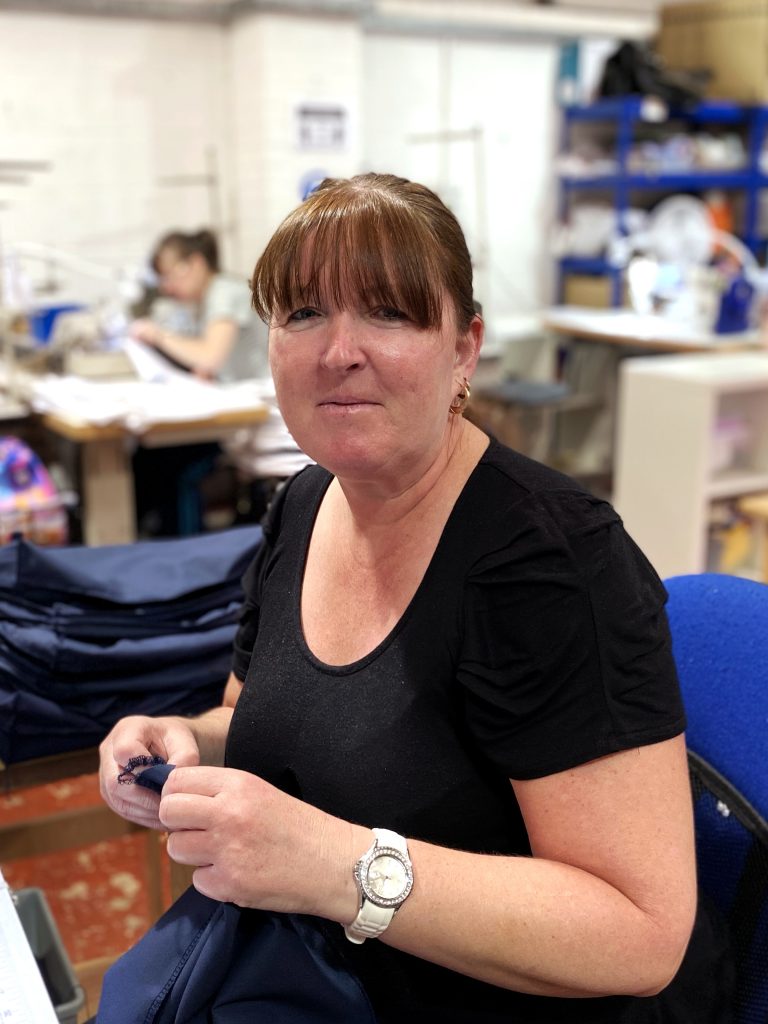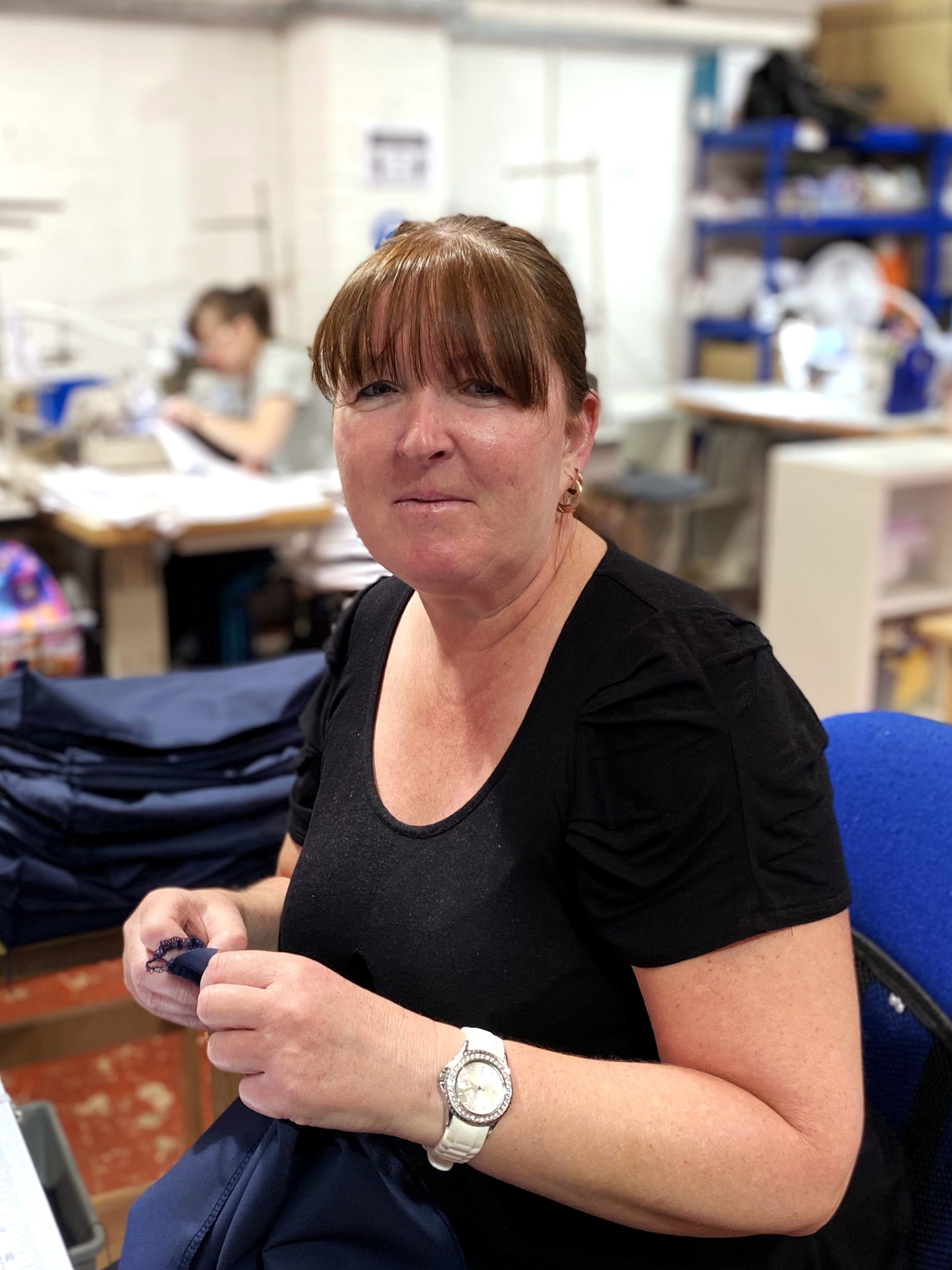 Barbara
Sewing Machinists & Packing Operative
Having spent a long time working for Pam, who was an amazing supervisor for a partner company, we knew of Carol's diligent approach to work and high expectations of her own and others work. So when the opportunity came to offer her a role with us, we were delighted she accepted. Now a key member of a packing team and also a demon at relabelling. Defiantly a well respected and liked member of the team here and quick to spar with Lee, that always raises a smile.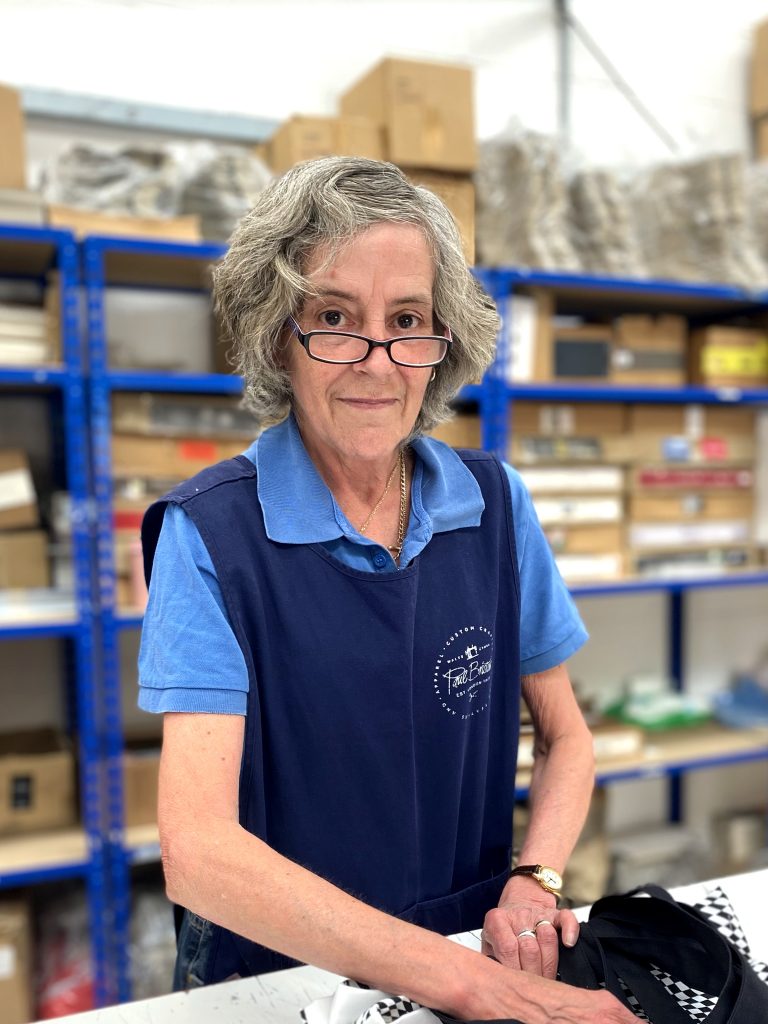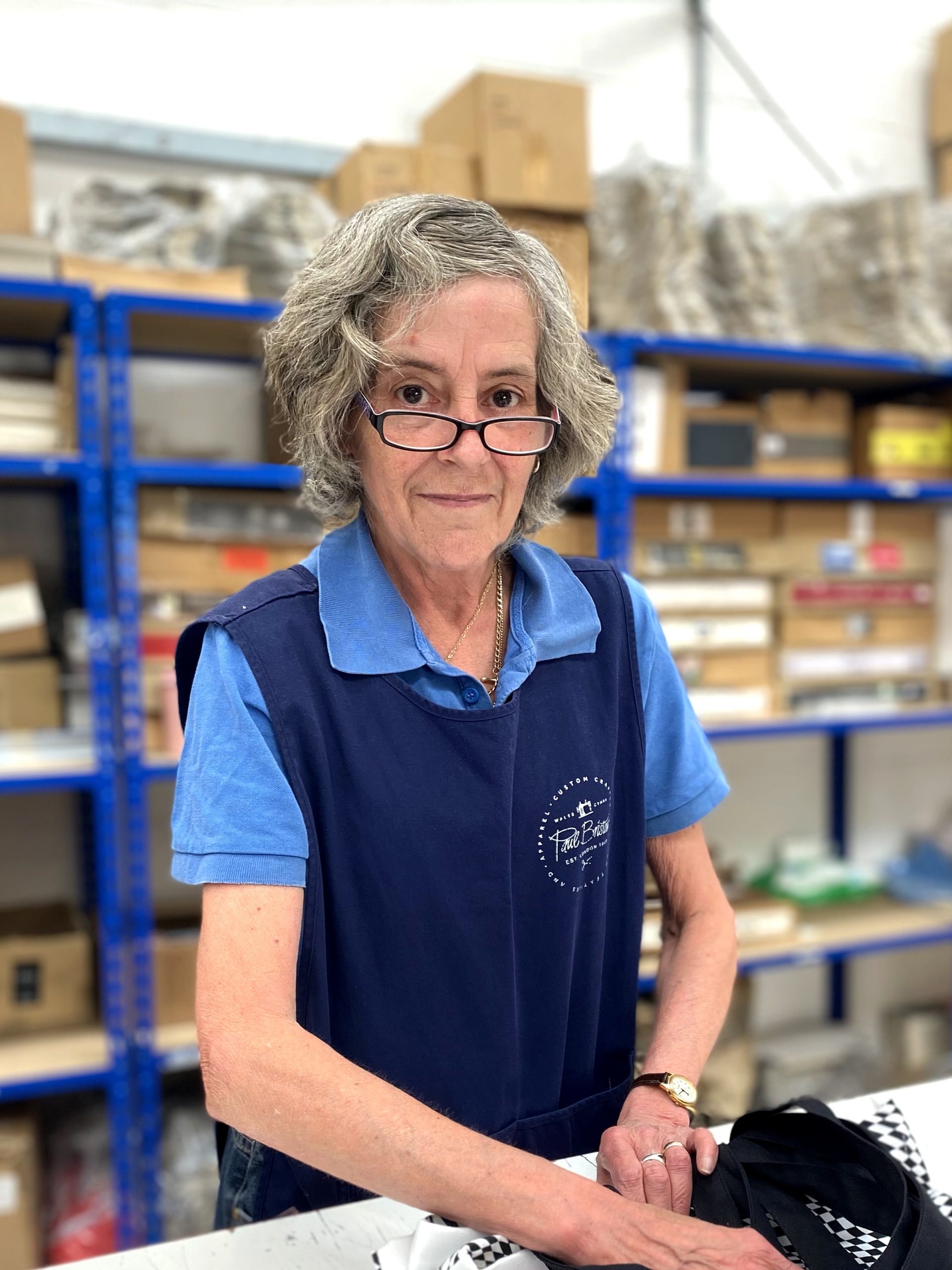 Collaboration
Want to integrate your store? Let's talk.
We are so much more than a printer and UK textile manufacturer of bespoke textile gifts. We are designers, creators, makers and textile wizards who are passionate about what we do.